I've just made the updated "ItemRightRanged" set for the HM3 Alpha available, which includes a lot of the suggestions from Solander and others, primarily in the "Thrown Items" sort of category. It also includes the prize for our first Character Contest winner, Imp, who requested:
Okay, how about this: a bow that looks like a bat - the arms would be the 'wings', with a kind of webbed look - sort of like a more intricate, stylized Batman symbol.
It's the last item in the set, and here's what the lineart looks like: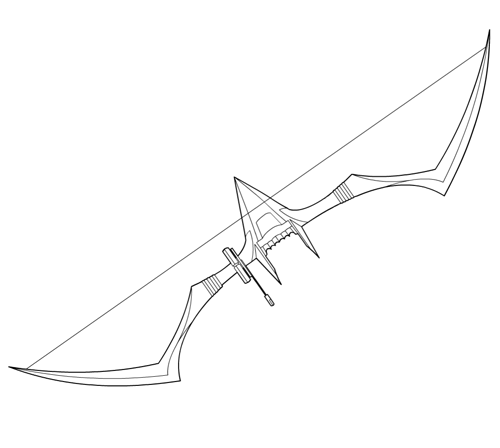 Congratulations to Imp, and I should get to those other prizes ... soon. Yeah.