Mustaches and beards in the HeroMachine 3 Facial Hair slot, Standard set, have been updated. I more than doubled the number of items in the set and hopefully added some bits that will help personalize your character even more.
My dilemma is whether I ought to go through and re-draw the original 24 items, which I think I took from the Warrior Mini, with the newer lineart, or if it's good to have some simpler, more cartoony stuff in there.
Here's a sample of the new stuff: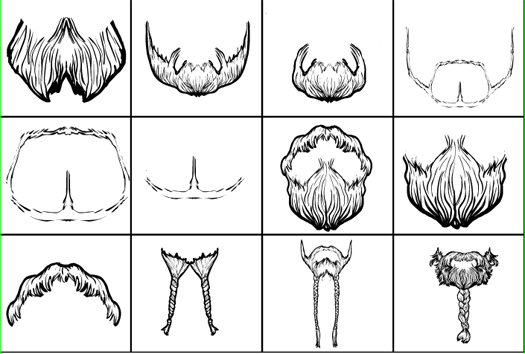 Holler if you have any sideburns, beards or mustaches that are not present, but which you'd like to be.
Next up -- Shoulders. Feel free to post requests for those as well.