Cory and I have finished his prize for winning Caption Contest 44, White Lightning: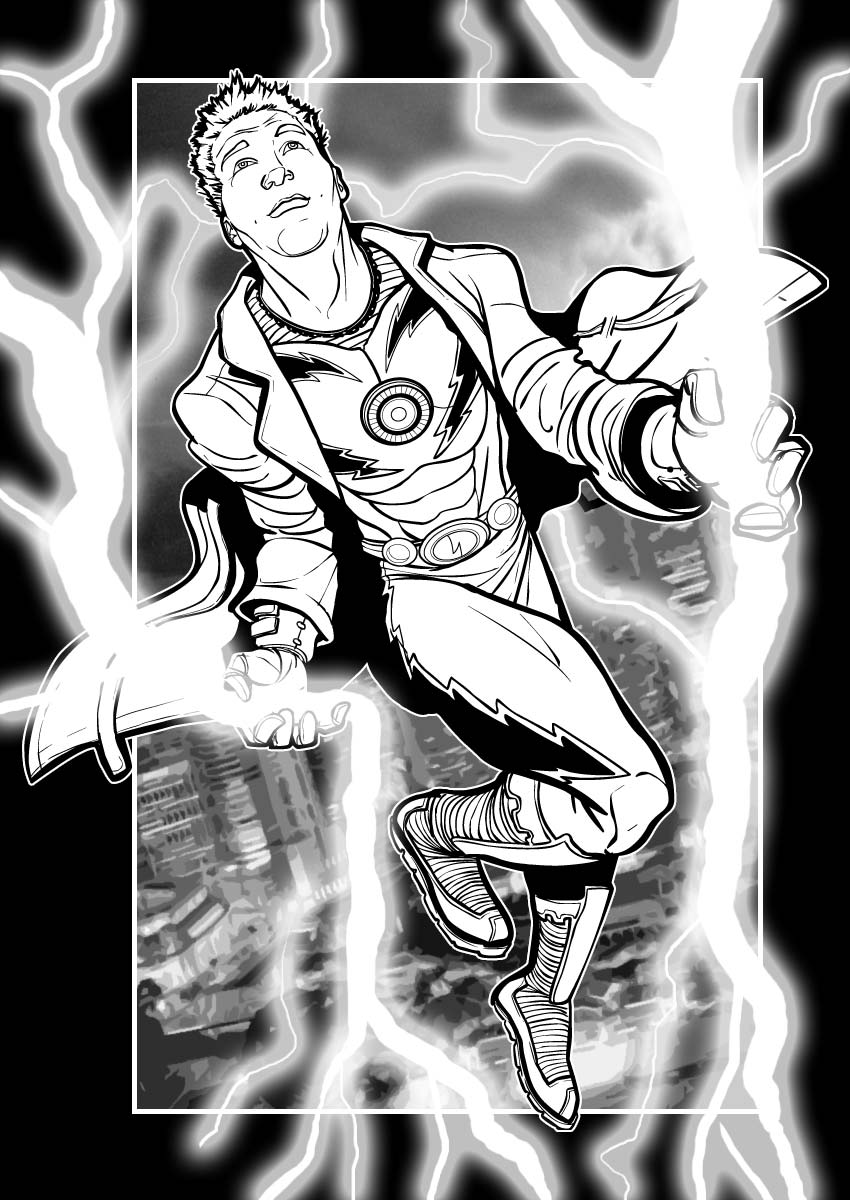 (Click to embiggen.)
Thanks to Cory for coming up with a fun concept and being easy to work with.
If you want to win your very own custom black and white illustration of whatever you like (within reason), take a crack at Caption Contest 47, going on now!