Thanks to extraordinarily quick response times from Kaldath and great reference photos, I am happy to present the winning prize for the Patriot Hero contest: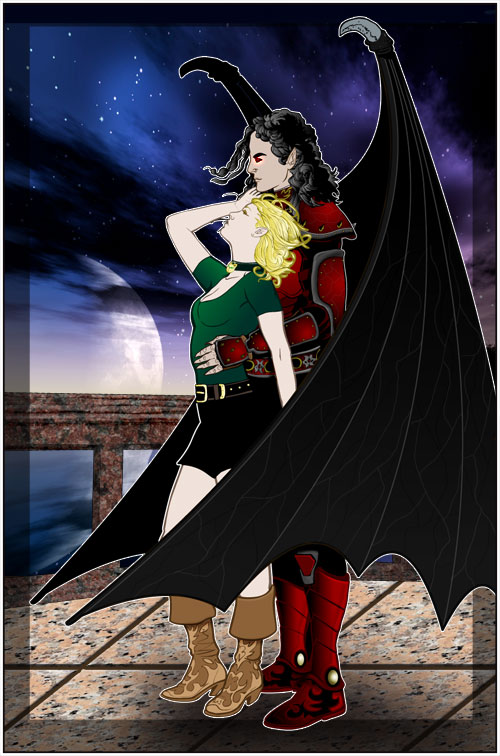 Many thanks to everyone who entered, and to Kaldath for a fun and interesting character concept to design around. He has the HeroMachine versions of Salara and Kaldath available online, if you want to see what they looked like coming out of the program.
Congratulations again to Kaldath, and I hope you all enjoy seeing his concepts in color. Don't forget, your chance to win your very own black and white custom illustration is going on now thanks to the weekly HeroMachine Caption Contest, so head on over and try your luck!
And as a bonus, here's a close-up of Salara: