The winner of Caption Contest 19 is ... HeroComplex!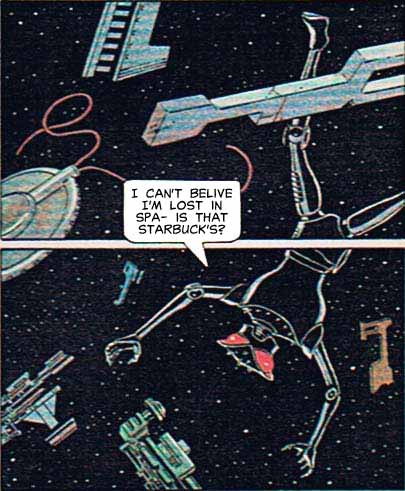 HeroComplex wins a custom black and white illustration of whatever he or she likes (within reason) as a prize for creativity. I'll be posting Caption Contest 20 in a few minutes, so be sure to check back for your chance to win!
The Honorable Mentions from this week were:
DJ: LOOK AT ME! CARTWHEEL IN SPACE!
EnderX: Eat that, Broadway! I'm finally a STAR!
John D: "RICOLA!!!!!!!!!!!!!!"
Nombo: I can see my house form here!
Free2Ryhme: Houston we have a problem
Joe: "Screw you, Danny at tech support. Screw you."
jonnydemon: IIIII'm sailing awayyyy!!