I am pleased to announce that the winner of the very competitive and hard-to-call Caption Contest 16 and a free custom black and white illustration of whatever he likes is ... BiLLYisAkID!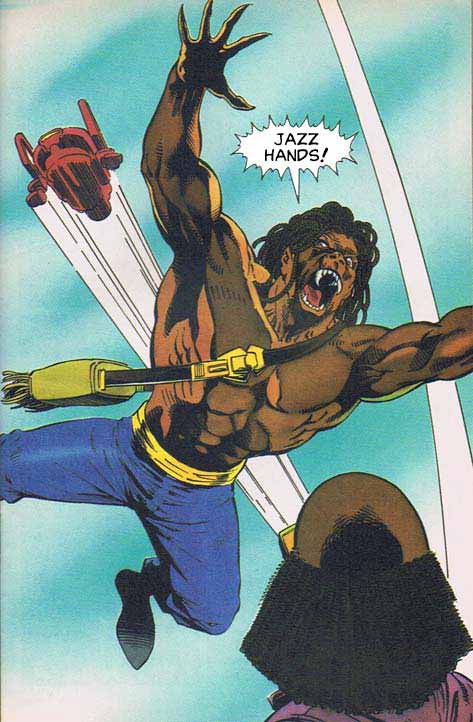 This was a tough call, there were a lot of worthy entries. Some of my other favorites were:
Josh: Get in my Belly!!!
The Doomed Pixel: Leggo my Eggo!
citizensteve: Leeeroyyyyy Jennnkinsss!
Jester: "na-nana nana-nananananananana… BATMAN!"
MLS: KAAAAAAHHHHHHN!
Ballin' Boy: Hey! I wanna talk to you about becoming a Jehovah's Witness.
Thanks to everyone who entered, and I'll be posting another chance to win in just a few minutes.