James Bond scores with so many women, even his sound effects are filled with sexual innuendo. I think it's pretty clear that "Swut" is really "Slut":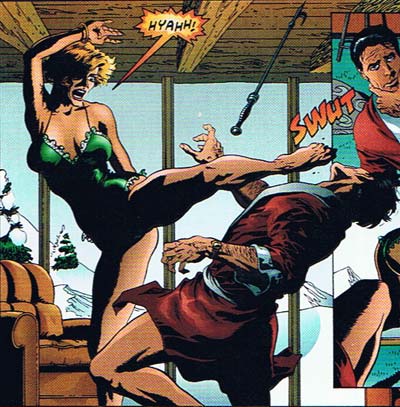 "Skankt" is just plain ol' "Skank":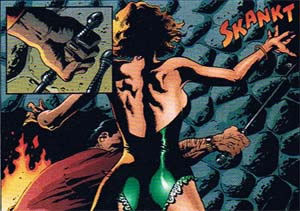 And while James probably doesn't speak Yiddish, I think it's clear what this sound effect is all about: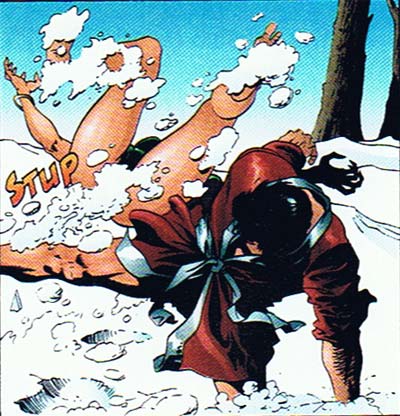 James Bond, License to Love.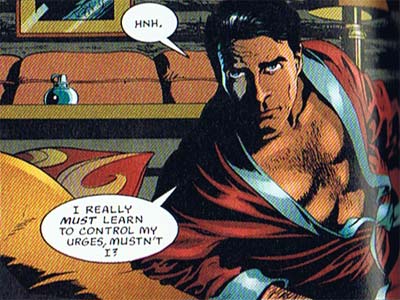 Yes, James, you really lust. Must!
(All images and characters from James Bond 007: Serpent's Tooth, No. 1, ©1992, Acme Comics Ltd., Dark Horse Comics, Inc., and Glidrose Publications, Ltd.)