The winner of Caption Contest 7 is ... Ashton Jakobson's not-so-jolly Green Giant!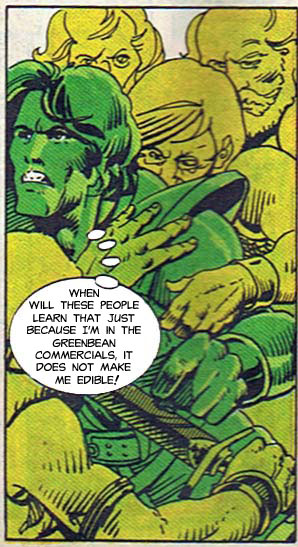 I think what really sold this one was how much the guy over the green dude's shoulder really does look like he's taking a bite. Ashton will win a custom black and white illustration of his choice by yours truly. Many thanks to all of the entrants, it was an impressive showing. Some of the Honorable Mentions that made me laugh were:
"This isn't like the Axe commercials at all!!"
Green Guy: Go to the Emerald City they said. See the wizard they said. Damn munchkins…
Barbarian repellent my keister!
Great work everyone!