If you're going to use an existing photo as reference for an illustration, you better choose the original subject carefully. For instance, the "Legends of Steel" character sketch of Talena I posted about a while back used this lovely young lady's photo for the face:
(Image removed due to copyright issues.)
But sometimes using reference can go terribly, horribly wrong.
For example, I've been re-reading the "Honor Harrington" series (excellent military sci-fi by David Weber) lately, and while I can understand the cover artist for "Field of Dishonor" wanted to use reference for the female protagonist, I can't figure out why he went with Michael Jackson: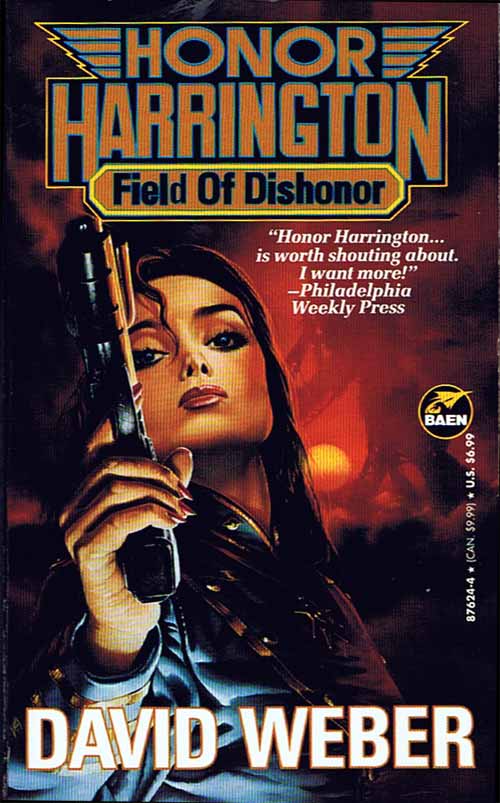 And why does he -- er, she -- have Man-Hands? I feel lucky the uniform color covers up the Adam's apple, although now that I think about it I bet Michael Jackson had his surgically removed anyway.
(Cover painting by Gary Ruddell, book ©1994 by David Weber, published by Baen Books.)