(If you've ever wondered if you can use HeroMachine to create an animation, you can! Thanks to frequent commenter Nite Rider and an assist from a movie making program, that is. Take it away, Nite Rider!)
With HeroMachine 3, you can create animations of your favorite heroes and villains and post them on sites such as YouTube. But, I must caution you not to violate any copyrights in the process.
You will need programs like Windows Movie Maker and Sound Recorder, a little patience, and a huge imagination.
First, create and copy multiple images of your character in each position of your animation sequence from HM3 to your pic file. Note the sample pics below: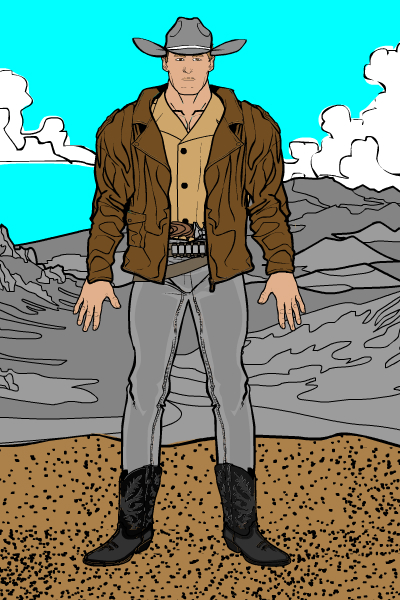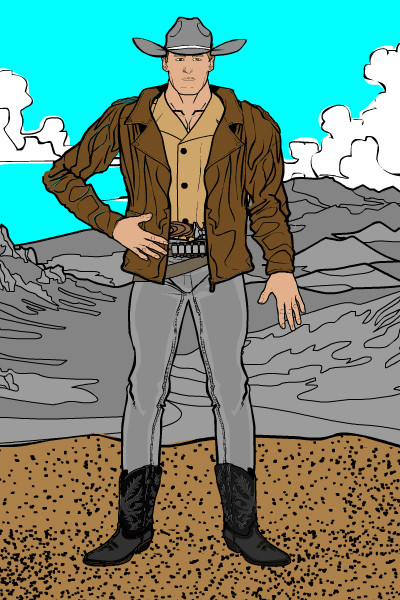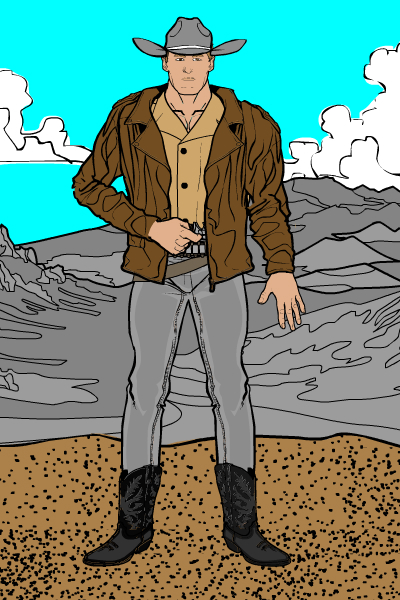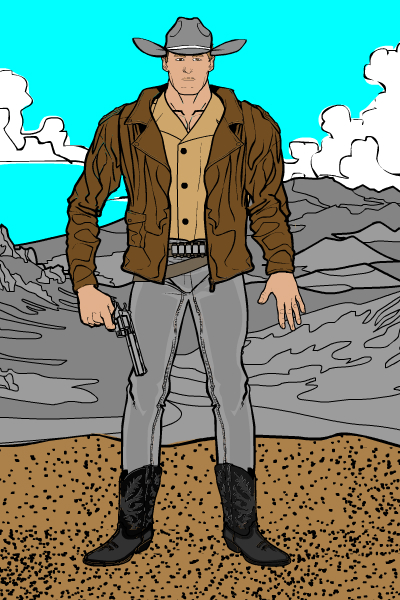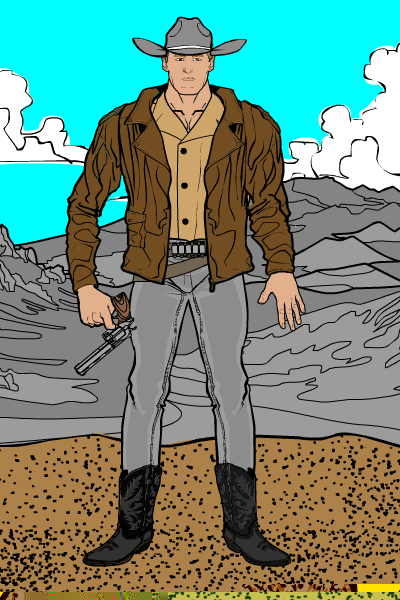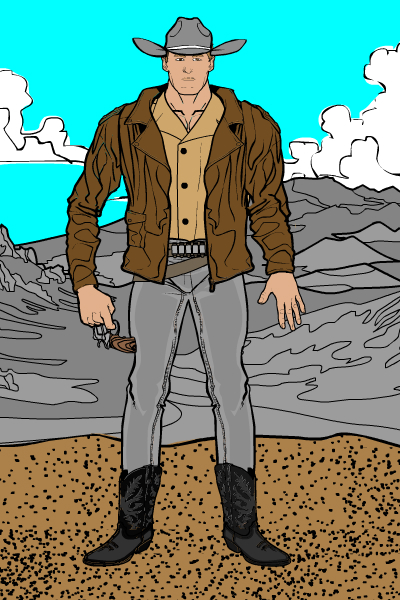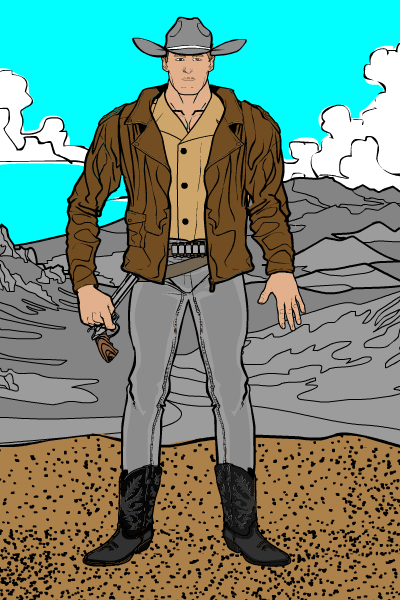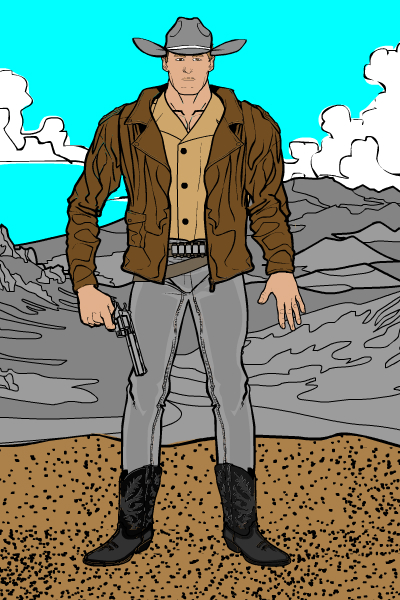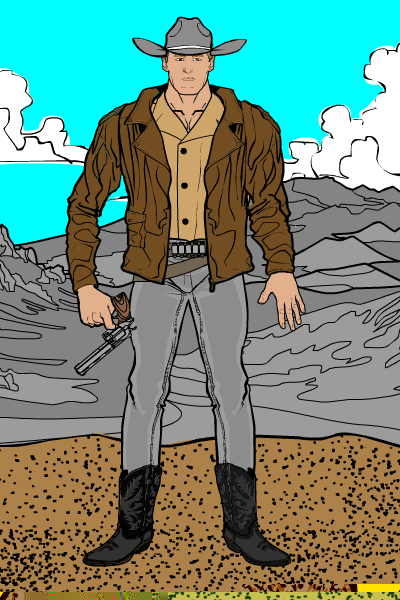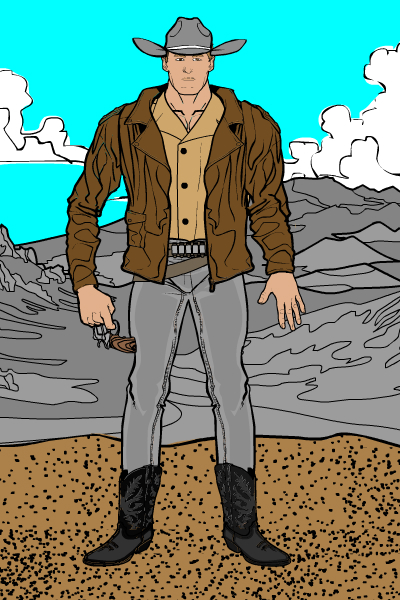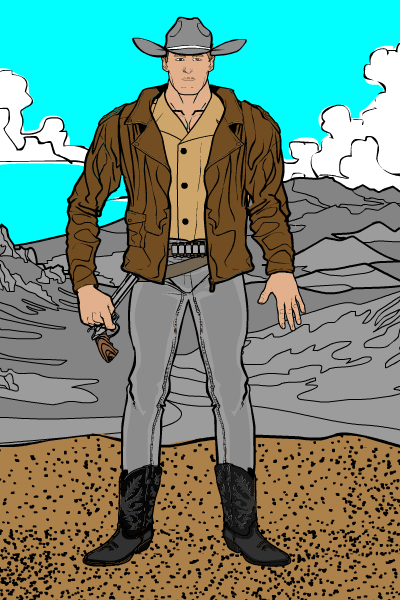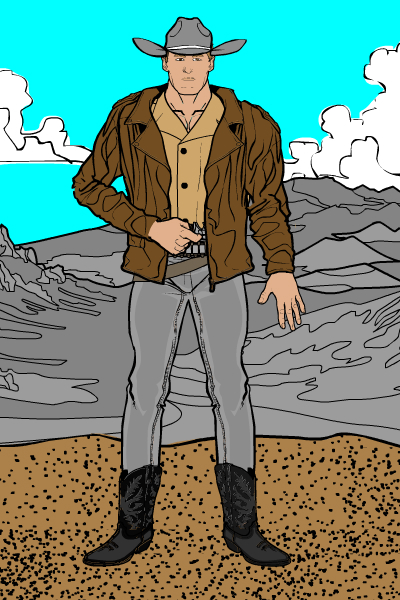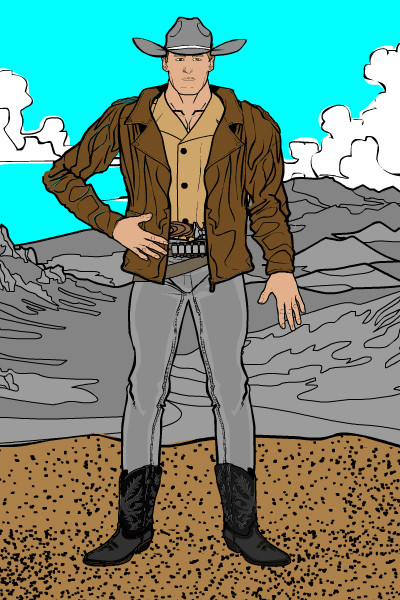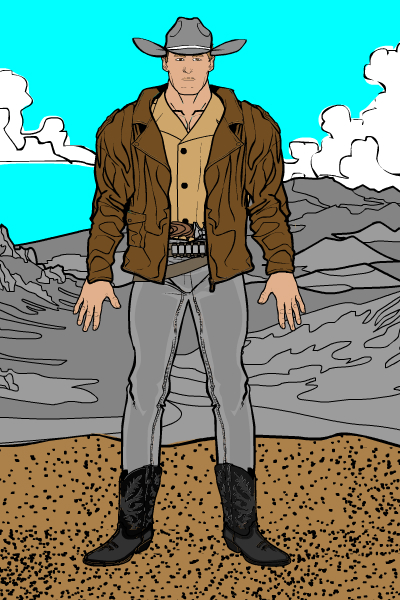 You can see the sequence that creates a cowboy drawing his pistol, twirling it, and then returning it to his belt.
Set each pic in Windows Movie Maker, or similar program, as a frame in the animation sequence.
Use Sound Recorder for audio effects. You download the effects from the web, but I had to use a microphone to record off my computer's speaker. In this animation, however, I just made the twirling sound with my mouth and the mike. After recording the effect(s), download then to Movie Maker and insert it into the sequence below the pic frames. Getting the timing can
involve some trial and error. Again, patience.
To save it to your hard drive, click "Save to my computer," then you can post the saved animation to YouTube or your favorite website. Bottom line, let your imagination run wild.
Here's the link to my finished video:
http://www.youtube.com/watch?v=g2en1Wj3QiQ
If you have any questions, I'm at niteridrr@donet.com.