I have just posted an update to the "ItemRightPolearms" set in the HeroMachine 3 Alpha. There are more than ten new items to Mark's already great set, including a lance; cobra head (thanks Danny!); a naginata; and many more, directly from your list of requests. Here's a screen shot of the previews for most of them: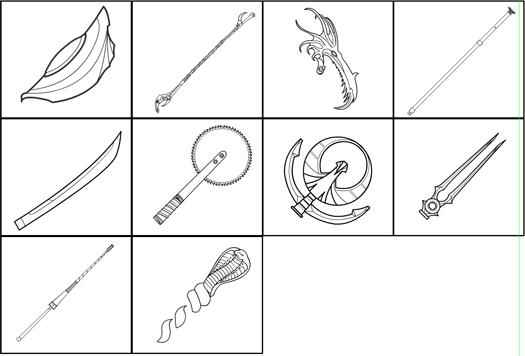 Hope you like 'em! I am assuming we're done with Polearms for now, and will be moving on to more Vehicles in the morning unless I hear a surge of support for something else.
Many thanks again to Mark for doing most of the work on this, you saved my bacon, big guy!