We haven't had a two-balloon contest in quite a while, so I thought I'd give it a go with this beauty from the pages of "Justice League International":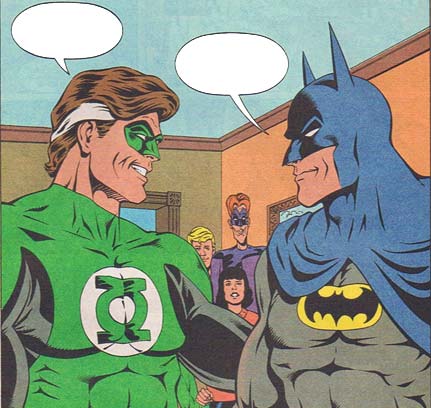 If you come up with the best dialog for these two costumed crusaders, you'll win your very own custom black and white illustration of whatever you like (within reason), just like these folks did! Just leave your entry (no more than three total, and try to keep them PG-13 or cleaner, please) in the comments to this post, like this:
Green Lantern: I never liked you.
Batman: Ditto. Also your ring just ran out of its 24 hour limit, and you've got an exploding Batarang in your shorts.
Good luck everyone! I'll select and announce the winner next Tuesday, so put on those Funny Caps and get busy!