The winner of Caption Contest 27 is ... second time victor DJ!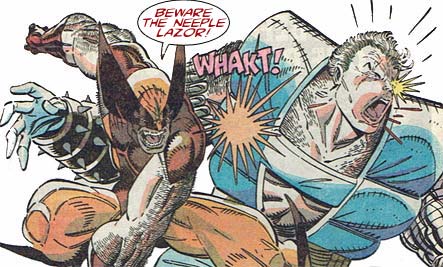 DJ becomes just the second two-time winner, along with xStacy, so congratulations are definitely in order to him. Well done, sir!
The other honorable mentions last week were:
Bael: Teach YOU to wear a nipple ring to a gun fight.
Patrick: ... and that's for "Youngblood!"
Loki: DO NOT. MAKE FUN. OF THE HEAD WINGS!
I should be posting the next contest in just a little bit, so check back soon for your chance to win your very own custom illustration from professional artist Jeff Hebert!