With many heartfelt thanks to the wonderful Johanna of "Comics Worth Reading", our celebrity co-host and judge, we have a winner for Caption Contest 22, and it is ... DJ!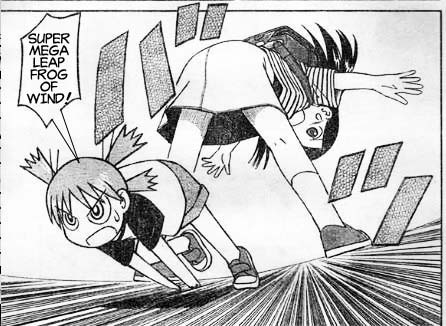 DJ wins a custom black and white illustration of whatever he or she likes (within reason)! Congratulations, and a hearty thanks to everyone who entered, particularly the judge's runner-ups/Honorable Mentions:
The Grizz: For the last time…I AM NOT A POKEMON!
Runt82: Man, this Earth-sized treadmill is tough.
Frankie: "I've gotta find a new exit for my Megazord."
I've noticed these three on the Honorable Mention a lot, and although The Grizz and Frankie have won in the past, I feel like Runt82 is coming on super strong. So everyone out there be on notice, you're going to have to bring your A game to beat these guys! Luckily Caption Contest 23: Maximum Haberdashery is already going on, so head on over and take a crack at winning your own prize.
Again, thanks to Johanna, who did a great job both picking the image and judging. If you're not currently a reader of "Comics Worth Reading", you should definitely check it out, the team there does a great job.