August 26, 2017 at 10:39 am
#147376
Keric
Participant
Strogonar Amahwae is an intergalactic bounty hunter, he is posing for his IBH license with his favorate (but not only) weapon.
The coat is masked on the body from neck to knee, creating the suit and part of the gloves,
The insignia are clan markings on the shoulders and the face
The hair is over the eye and is the power supply for the suit on the chest!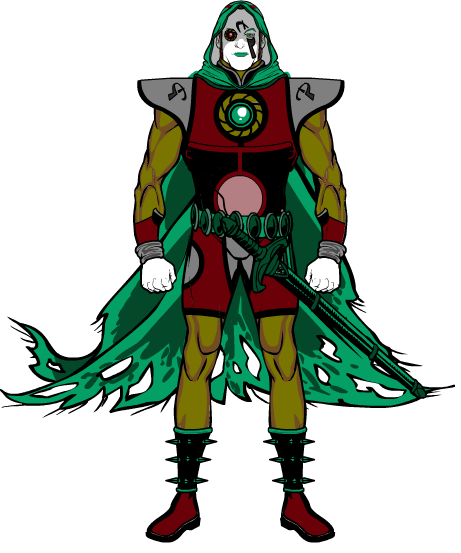 Attachments:
You must be
logged in
to view attached files.