September 7, 2016 at 6:08 am
#138087
cliff
Participant
CDC #186 ELEMENTALS 090716
Entry #1
Inferno
Made him just for the contest, but have no backstory as of yet..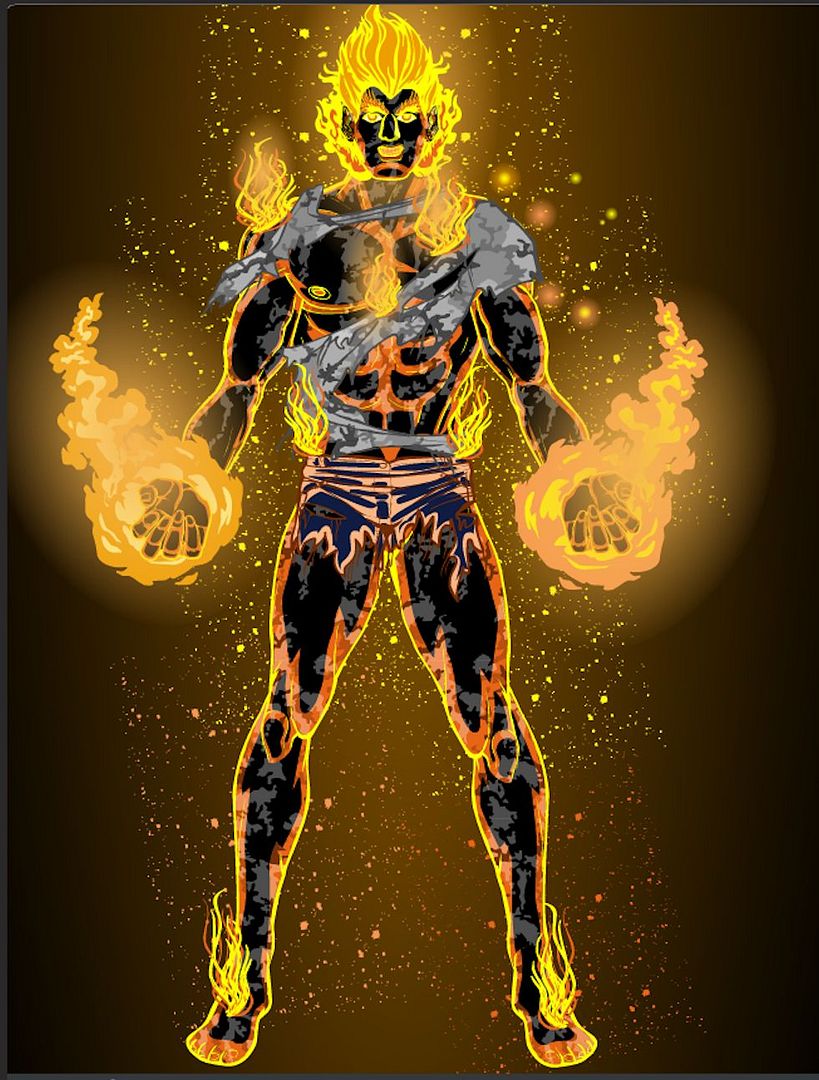 Entry #2
Being an air sign (Aquarius) I decided to go with air as well.
An old time character concept, since high school in the 80s,
Cyrus McCloud  aka London Fog
a London PI with the super powers to make any or all of his body into
smoke/fog/cloud
Here London Fog is using his powers to turn his body into fog for infiltration.

Inferno could be a victum of an accident
and not totally in control of his powers,
and he could be a protaganist for London Fog
hmmmmm…
Attachments:
You must be
logged in
to view attached files.