drummergirl4
Participant
CDC 173- Musical
Griffinverse – Beryl Siren
Name: Odelle Riley
Powers/Abilities: Virtuoso Violinist, Musically Triggers Visions, Take Charge Attitude
Gear: Violin, Reinforced Corset, Utility Knife, Com Earpiece
Genre: Superhero
Affiliation: Order of the Griffin
Odelle always knew people with power existed, she'd seen it demonstrated close up as a child, but for a long time she did not consider herself one of them. It took the arguments of the other future members of the Order of the Griffin to convince her that the effects of her violin playing went beyond mere musicianship and evoked fantstic visions in the minds of her listeners.
Though initially reluctant to be a part of a superhero team, she soon found herself in a leadership role, helping the others work together and use their powers more effectively. She knows she isn't very effective in a direct fight, so she leads from behind, coordinating her teammates and distracting opponents with her powers.
While she has no direct control over what her listeners see, the music she chooses to play influences the emotional content of the image.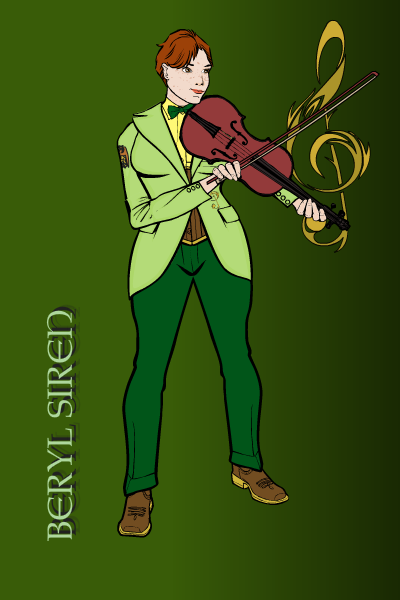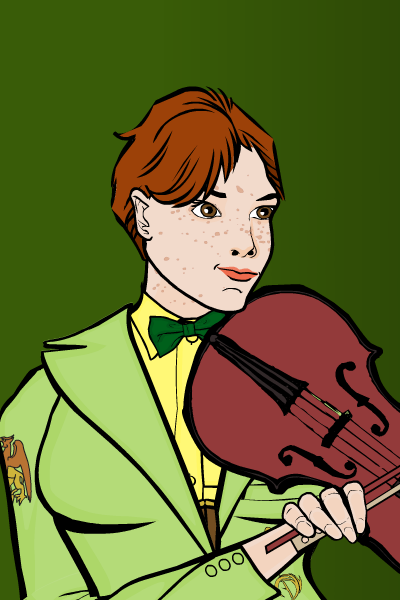 Attachments:
You must be
logged in
to view attached files.