Candruth
Member
Alright, I have to confess that all this sci-fi stuff I've been 'machining lately is sort of turning into a story I'm tossing around.
It's basically some kind of arctic cyber-punk genre (if that's even a thing) and there's lots of bionic limbs involved and a big ol' resistance and Lancer shock-troopers versus a lot of Manhunters. A regressive political group in power is trying to reclaim bionic limb technology (by force if necessary) on the grounds that it's too inhumane/dangerous/whatever.
Anyways, this guy is in charge of the resistance army. He's an ex-Lancer (everyone calls him Lance) who lost his leg and a fight with a Manhunter while tracking down Nadija, constructor of the Manhunters and leader of the resistance. Nadija saved his life and built him a new leg, admitting she probably made it too long. He makes it work.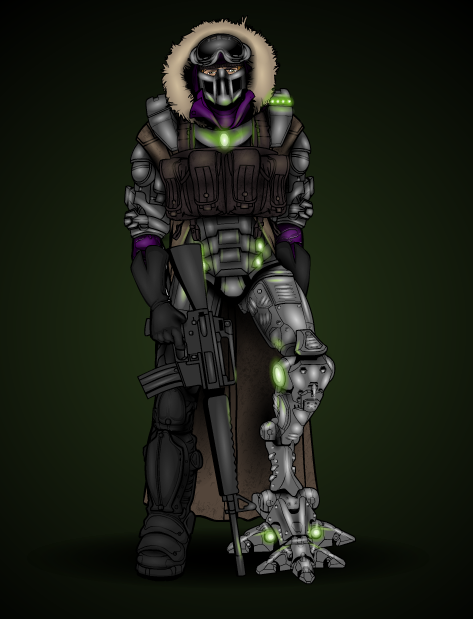 Attachments:
You must be
logged in
to view attached files.