drummergirl4
Participant
Halftime
More old stuff. A bit of trivia: I tried to make a trombonist to go with this set, but I could never get him to look right.
Old text here:
Here at State University, we really support our team. And who better to show support than our mascot, Larry the Liger. He's revving up his bike, now off he goes, around and around the track. He's stopped now, and boy is he dizzy.
Now, moving on to the field, our very own State University Marching Band. You really are in for a treat folks. Just look at how those flags sparkle in the sunlight and . . . Is that a monkey on the field. Does somebody think this is funny? Though he does look sharp all dressed up in a band uniform. And look, he's playing cymbals, how cute. Now where are the pranksters that did this?
I'm sorry, I have been informed that the monkey is a regular member of the band. He was transformed into a monkey because he said that playing cymbals was for monkeys within earshot of one our resident mad scientists. The band directer refused to take being a monkey as an excuse not to perform. Well that'll teach him to never say stuff like that again. Hahaha.
And now, halftime is over and back to the game.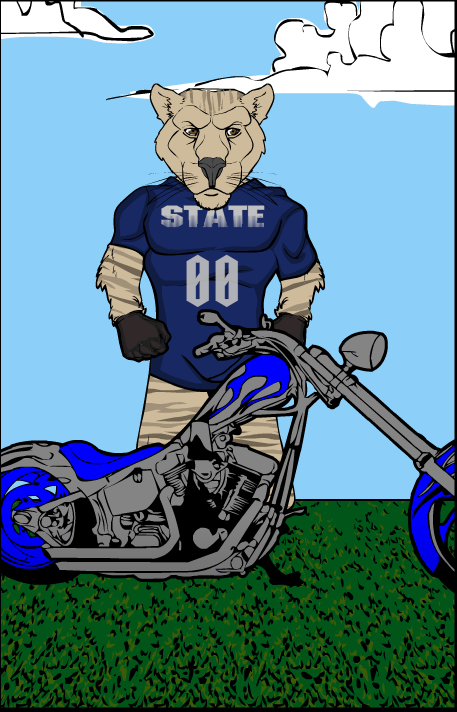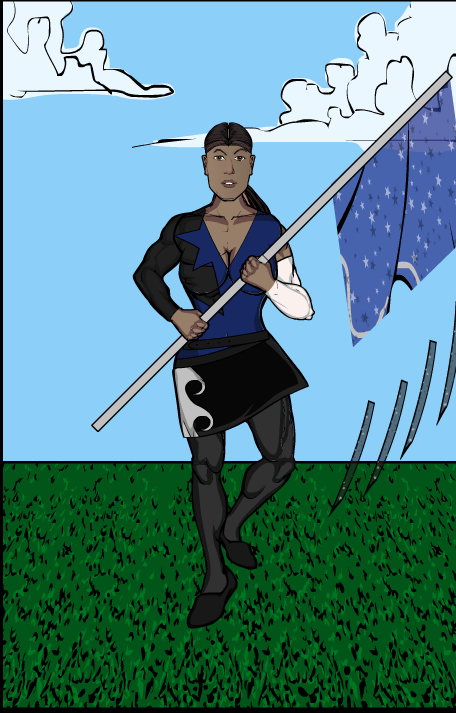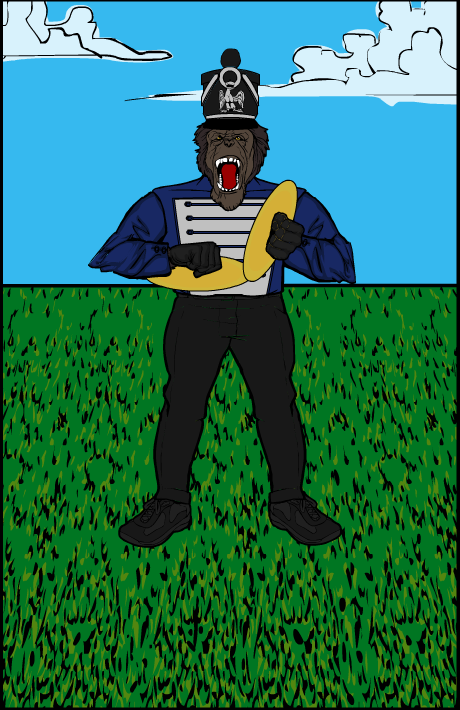 Attachments:
You must be
logged in
to view attached files.