CantDraw
Participant
New year, new team! For my next set of creations, I want to do a Justice League-type superhero group with hopefully some unusual abilities. So here we go:
Pax Terra (I'll come up with a logo later) is the peacekeeping arm of the superhero community across the globe. Anyone with special abilities are required to register and may be recruited to serve at any time.
Currently the leader of the organization is Belle Hickok, a.k.a. Wild Belle. She is a descendant of Bill Hickok, the legendary gunslinger. In her possession are the Guns of Law & Order, weaponss imbued with magic and the ability to "destroy evil", and the Hickok Badge, supposedly a talisman that protects from harm. Her age is unknown, nor does she remember her early years, and some have speculated that she may be a re-animated being due to her unusual pale color and creepy scar on her chest.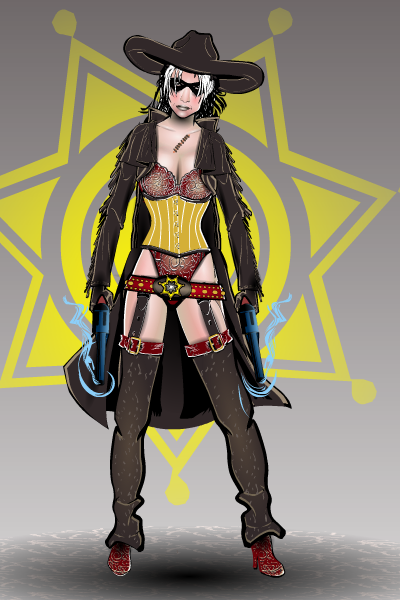 Attachments:
You must be
logged in
to view attached files.