December 6, 2014 at 11:03 am
#116135
CantDraw
Participant
Glad you liked it. Now, here's Linea24's Santa Swap gift which is also posted there: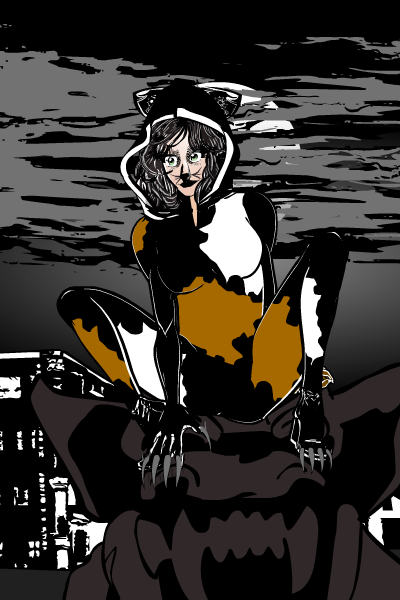 BIO:
Calico has cat-like reflexes and retractable claws on her hands and feet which she uses as weapons and to scale walls. She also has some special connection with cats and seems to communicate with them in some way.
No shading/highlighting this time. I like it as it is. Hope you do too.
Attachments:
You must be
logged in
to view attached files.