December 6, 2014 at 10:53 am
#116131
CantDraw
Participant
@Linea24 – Here is your cat-obsessed villian: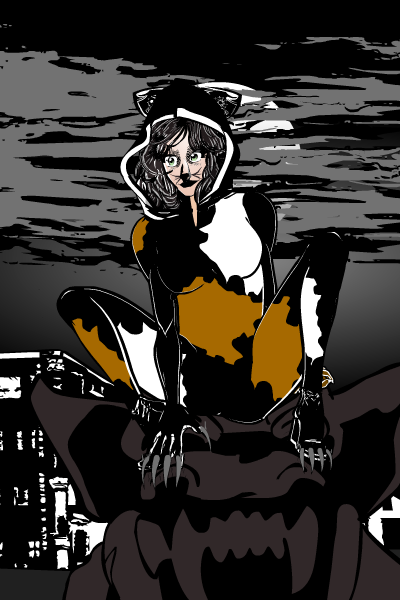 BIO:
Calico has cat-like reflexes and retractable claws on her hands and feet which she uses as weapons and to scale walls. She also has some special connection with cats and seems to communicate with them in some way.
I decided the picture looked better without highlighting/shading, but also provided the text file so you could add some, if you like.
Attachments:
You must be
logged in
to view attached files.