DiCicatriz
Participant
Thanks, ams! Always appreciate your feedback 🙂
So after THE EIGHT, I kind of went on a "What if there were other mystic-type heroes around the world…" kick…
I'll start with China.
WHITE SHADOW: Although she appears to be a teenage girl, Bai Ying is centuries old. She is a protector of The Balance, keeping the forces of light and dark in harmony with each other. She wields two daggers with which channel her distinct magic practices. When channeling Light Magic she reveals all truths and produces bursts of white energy that burn all things tainted by evil. When channeling Shadow Magic she produces an aura that cloaks her movements and can teleport from shadow to shadow.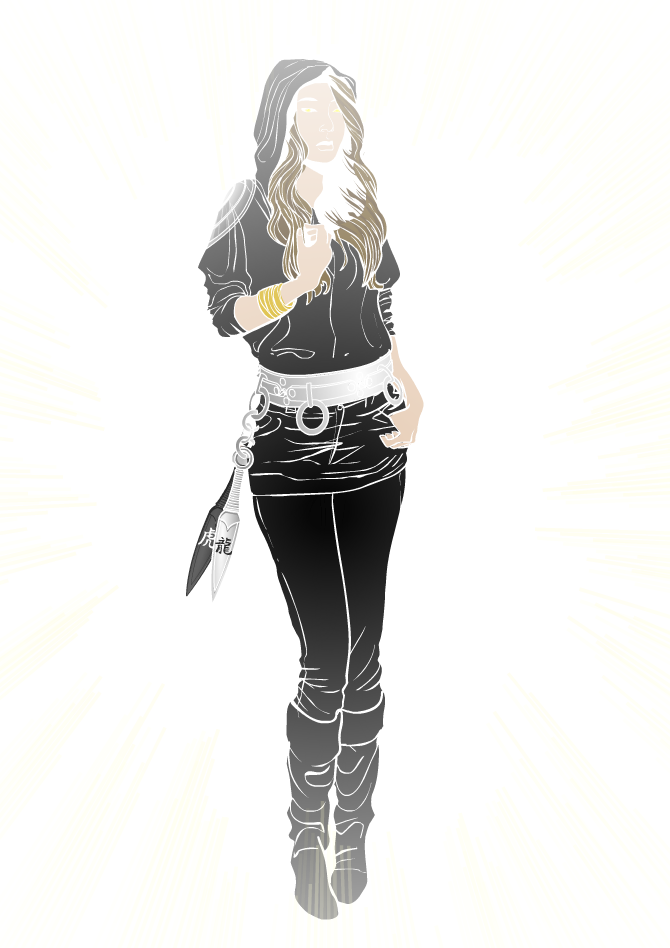 Attachments:
You must be
logged in
to view attached files.