Great works again this week folks. The renderings are awesome and the background stories were inspired.
Special shout out goes to Palazzo. First off Pool Shark is an amazing villain name. i was wishing that the thug would have been a bald guy with the number tattooed on his head. Still though, great job.
And now to the winner. This person captured  what I believe is the true spirit of a henchman...probably nameless and easily replaced.
So the winner is...
Herr D's Clone # 7931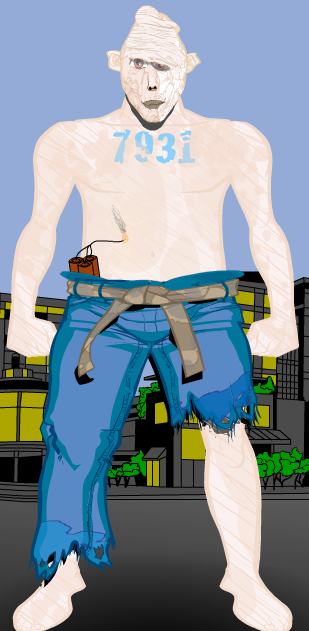 Your prize will be posted to the blog later this week.
Thanks to everyone that entered