Great job again this week guys. Some very creative takes on the character, in both the art and those who expanded on the backstory.
Honourable mention this week goes to Kellkin.
Great light effects, although the costume itself is a tad predictable. Just my opinion.
Runner up is Forgiven Monster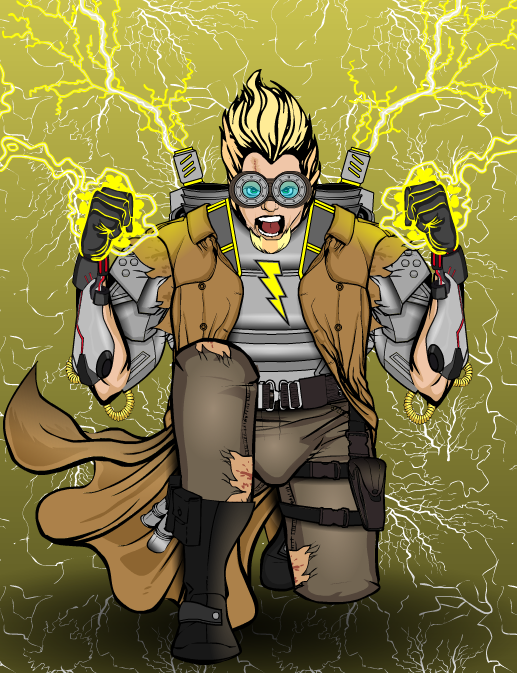 Great pose and use of items, and the non costume as costume I really appreciate.
And the win this week goes to...
Tartan Panda. Two wins in a row is rare (mostly because I make it rare), but this is great!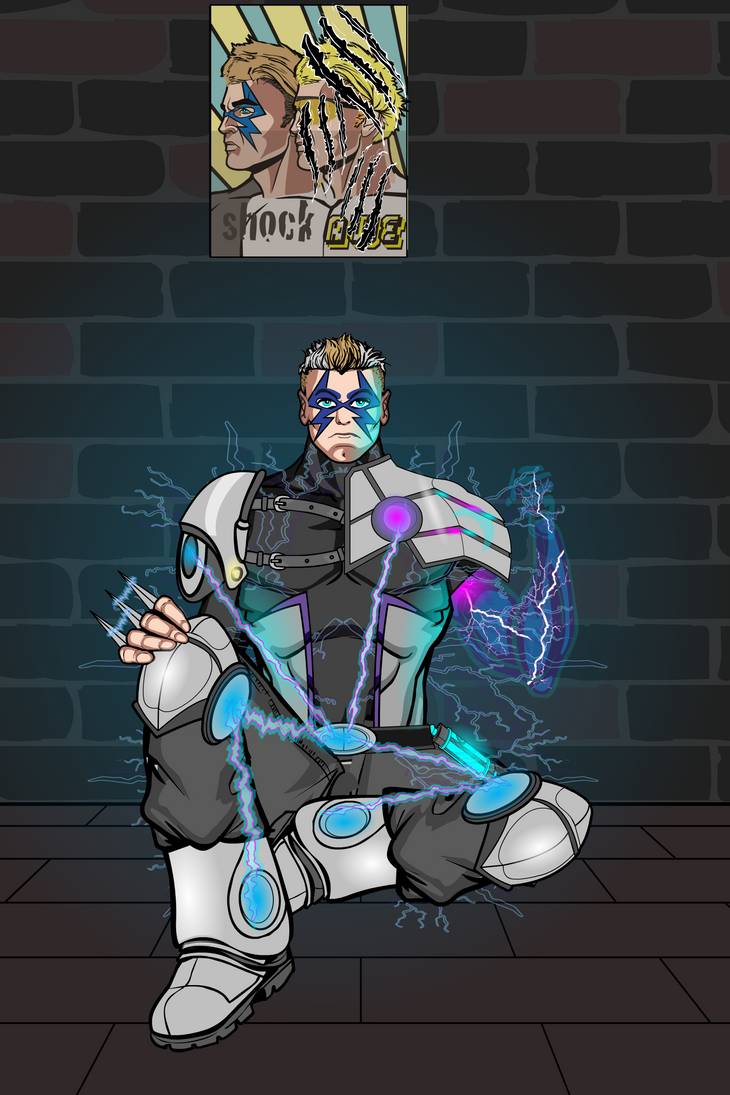 The costume is very well done, but what pushed this into top spot was as much in the writing as in the drawing. The tragedy that led to the loss of a limb and control of his powers, to the subservient role he was forced into as a result, to his re-birth at the hands of Invidia. All great. Not to mention the marred "Shock and Awe" poster in the background.
Your prize will be posted to the blog later this week.
Thanks to all who entered.