Sorry for the late posting of last week's results, but he entries were all so good that I needed to sit and think a spell.
Honourable mention goes to Atomic Punk for the great back story that was submitted as part of the entry While brief I found it quite engaging, and the idea of a weakened Sunspot seeking out Invidia opens up so many story possibilities. Well done you!
Runner up this week goes to ForgivenMonster. Great pose (as usual) and a nice attempt at the molten quality of her skin.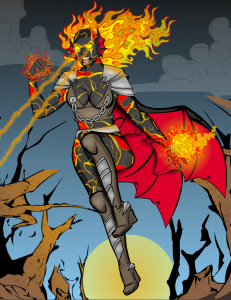 And the win this week goes to ...
NerdAndProud!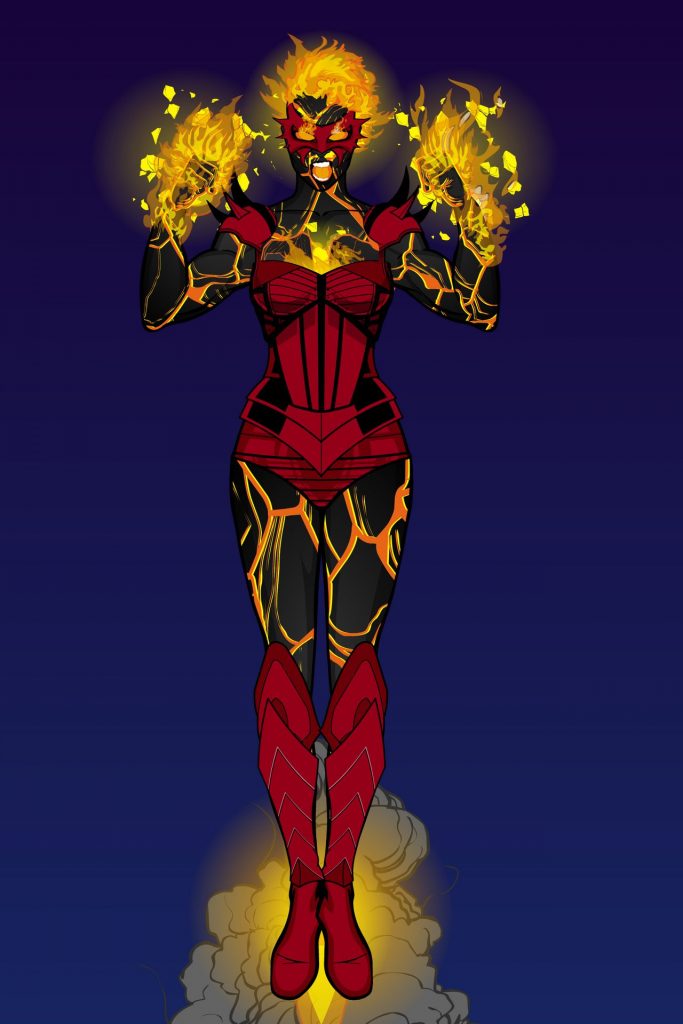 Awesome molten and flame effects and I love the costume. Great job sir!
Your prize will be posted to the blog later this week.
Thanks to all who entered.