Man oh man! You all showed up this week with guns a blaring! So many great entries! So much so that I cannot pick an honourable mention. Scott Weyers, NerdAndProud. AMS...heck...everybody's entries are worthy of mention. Well done all!!!
Ties for Runner Up this week are Kellkin, who nailed the whole Alien vibe...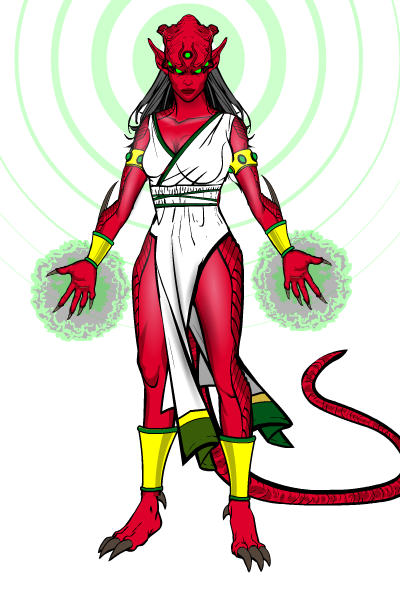 ...and Thudersong who gave us an elegant Invidia. From the waist up this is remarkable. Great job!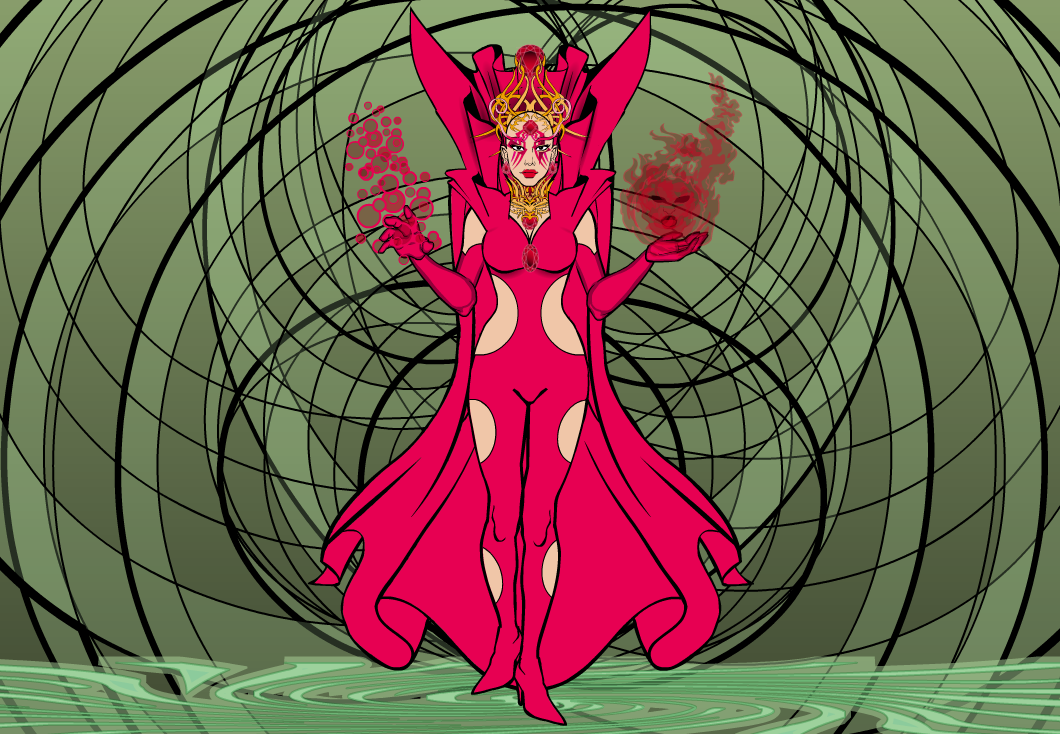 And the win this week goes to...
Christi S!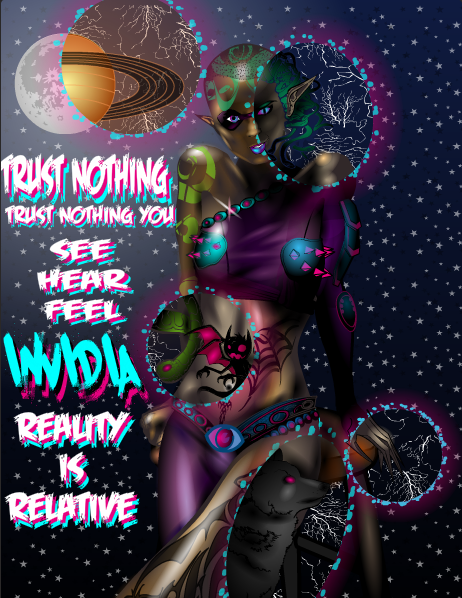 .
You tapped into Invidia's reality bending in a really creative way, and I love the use of the portals to display her true image. Congrats and well done you!
I have to admit the thought of tackling this character in a way that honours your original is daunting. Lord knows I will give it my best! Your prize will be posted to the blog later this week
Thanks to all who entered.