Man oh man, when you folks decide to bring it...you BRING IT!!! So many great entries this week that making the call was extremely tough. So here it goes...
Honourable mention goes to Sarah Claasen for her space inspired Frankenstein.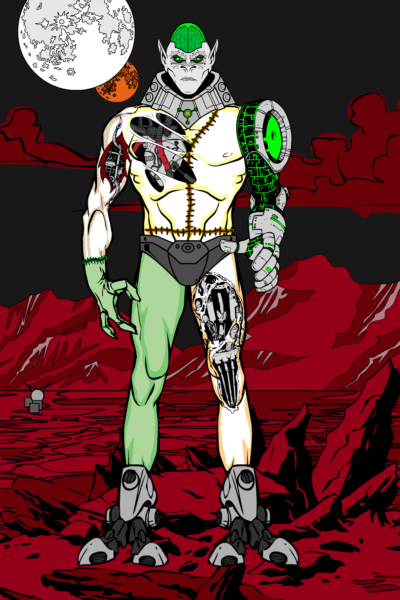 Very well done Sarah. Runner up this week goes to Palazzo for his Do It Yourself Bride of Frankenstein kit.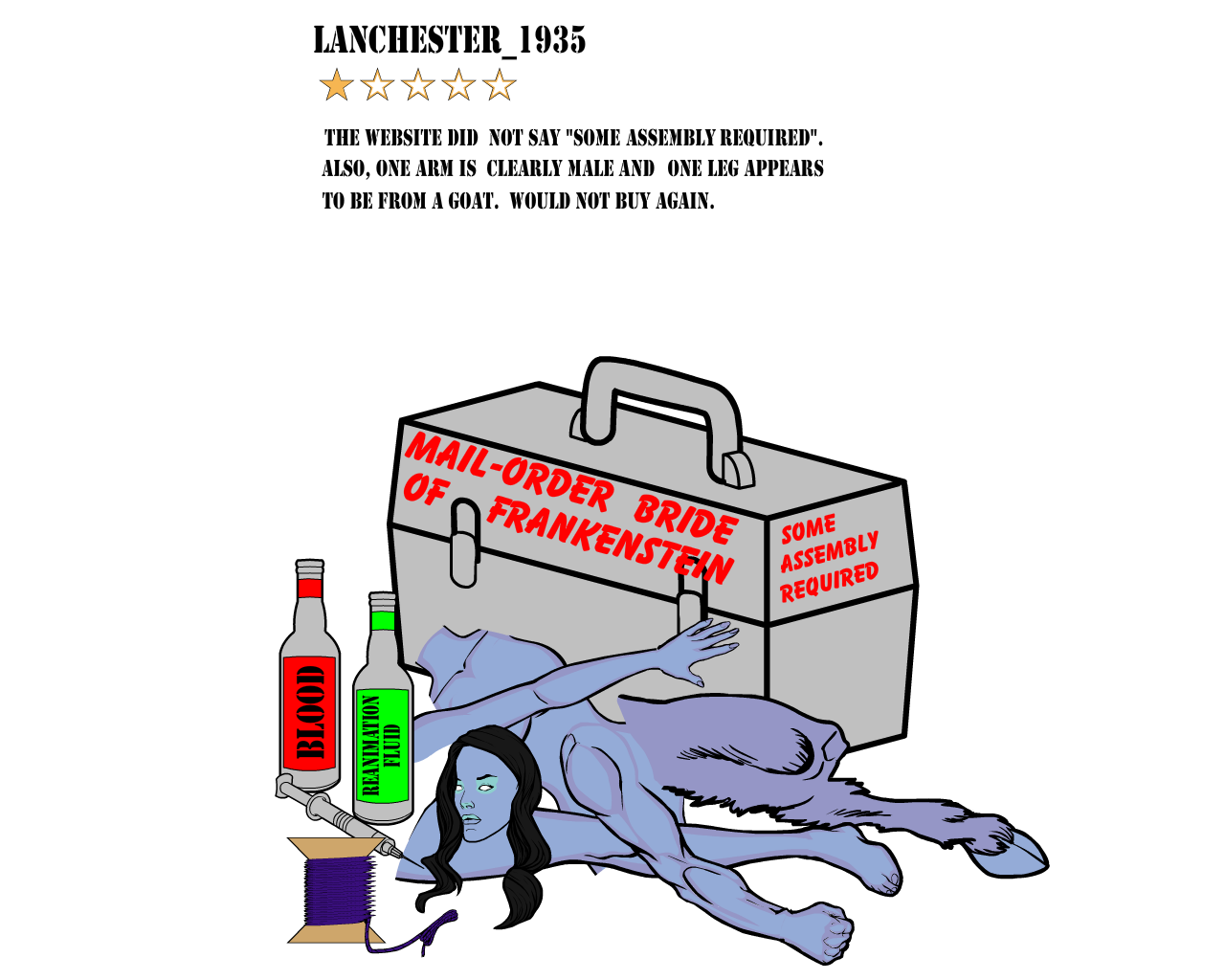 Very clever take on the brief. And the win this week goes to...
Kellkin for ...you guessed it...Frankenstein.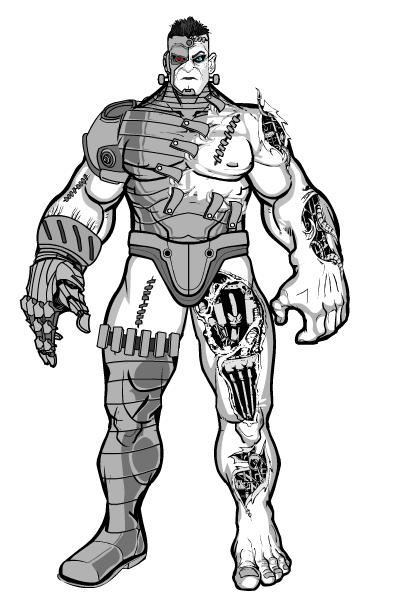 An epic take on an epic character. Well done you!
Your prize will be posted to the blog later this week.
Thanks to all who entered.