Ok guys, last week I asked you all to come up with the best replacement dialogue for this here panel: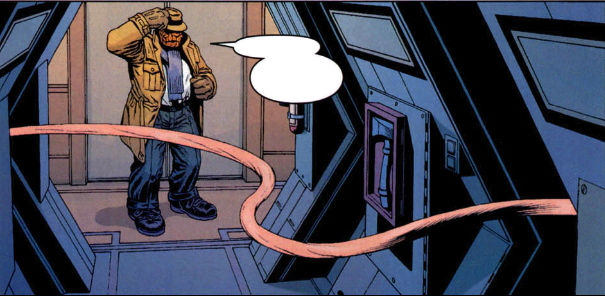 And our top 5 are:
CantDraw: 12:30am…I observe a strange fleshy thing coming out one door and going into a dark hole.
Rekulhs Nathe: Jesus Reed! Just go like the rest of us.
Treasure Hunter: Did I forget to change the roll again?
DiCicatriz: Dammit, Susan! If you and Reed are gonna do that in the house, at least make it invisible!
J3loodT4lon: WHO'S PLAYING WITH THEIR GUM AGAIN?!
And the winner is:
CantDraw