Last week I asked you guys to come up with the best replacement dialogue for this random comics panel: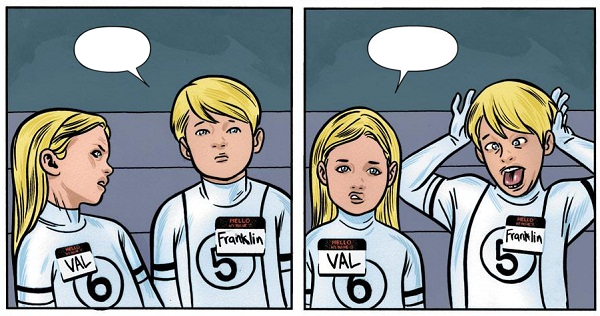 And my top 5 are:
Drinkfluid
Franklin: When I signed up for Aperture's child testing program, I just wanted to make faces at the cameras.
Val: There he goes again…
HerrD
Franklin: We're gonna play basketball, right? That's what the numbers are for?
Val: I'm not playing 'skins,' Franklin.
CantDraw
Franklin: I can change reality.
Val: I wish you'd change your face.
Treasure Hunter
Franklin: Do you think I'll get my own action figure line?
Val: That would give my dog something new to play with.
AMS
Franklin: And now, I will do my next impression….
Val: If I was old enough to vote, this wouldn't have happened….
But, in time honoured tradition, there can only be one winner and that winner is....
Drinkfluid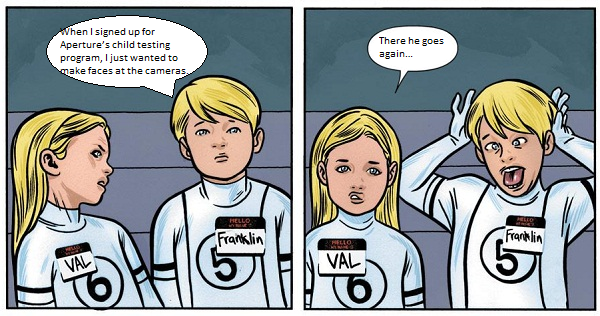 Well done Drinkfluid. Please make your way to the Enrichment Centre to recieve your cake.