Last week, I asked you guys to come up with the best replacement dialogue for this panel: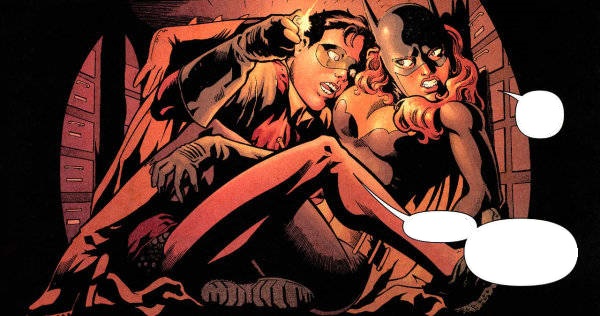 And here are my top 5:
HerrD:
Robin: My neck's...
Batgirl: NO!
Robin: Tired
Primelionstar:
Robin: This CAN'T get any more awkward.
Batgirl: I'm pregnant.
Robin: I said CAN'T get more awkward. CAN'T!!!!
Thor1066:
Batgirl: Do you remember how to get out of this?
Robin: I think I have to wiggle my left ear. Ok, now you flex your left calf and Batman... Oh crap, I've never done this without Batman before.
keric:
Robin: Sorry, I, um, am not trying to objectify you.  I consider you a strong empowered woman...
Batgirl: JUST GET FILE!!
Skoul:
Batgirl: How are we going to get out of this?
Robin: Find out next week, same bat time, same bat channel.
But in the end there can only be one, at the winner is....
keric