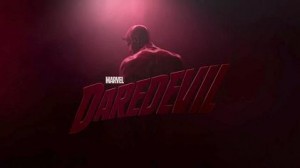 I signed up for Neflix 2 days ago and binge watched the first season Of Daredevil! Well all I have to say is ..... This is ONE HELL of a GOOD series! This is not a review post, though I may do one of those later if I can figure out how to write it without spoilers! What this post is however is a recommendation! If any of you in the Heromachine community are contemplating signing up for a Netflix account but are unsure if it is worth it or not, well I am here to say in My own personal option DAREDEVIL alone is worth the price of admission!
I am Glad that I have waited as long as I have however to sign up for it. Watching the first season has left me wanting more and the second season is only a few short weeks away. If I had to wait months to watch season 2 I think I would be climbing the walls by now, that's how good I think this series is!
Well that's all I have to say so let me leave you a taste of whats to come if you decided to watch this show with the season one and season two trailer!
SEASON 1
***************
SEASON 2