Only four entries this week.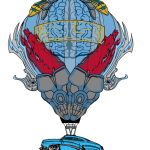 Keric's amazing retro "thought" balloon.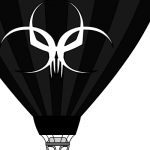 Dreadyacht's pirate balloon: awesome logo/basket.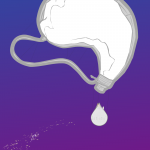 HerrD's flask balloon: your description was hilarious!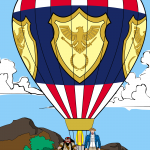 Bron's Colonial balloon: colours and details all great.
This week the one that made me go "whoa!!! wtf?" was Keric's entry. They were all great, but there was something enticingly bizarre about the direction this took. Well done.
Please join me in congratulating Keric on this great piece of work.
See you Saturday for another journey!