Four entries this week. So here we go...
Keric used some lovely colours and interesting shapes to create this fall landscape.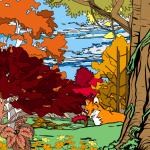 Geno used similar colours when creating this autumnal goddess.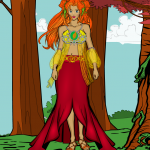 Dreadyacht chose to portray Captain Autumn;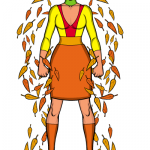 And Cliff, once again, takes us to a world of sprites and faeries with strategically placed leaves.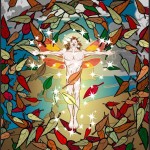 And this week the winner is...Keric! Simple, well composed and beautifully coloured. Please join me in congratulating Keric.
See you Saturday!