Four great entries this week.
Nug used some very innovative pieces to come up with cool - sort of retro - design.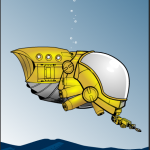 Love the murky look of Vampyrist's entry; great colour choices.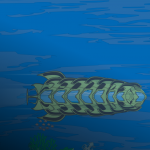 The shading and very effective use of just a few items cleverly repeated makes Stulte's entry top notch.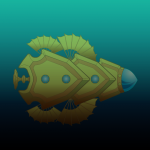 And finally Herr D chose a whimsical approach - nice colouring and textures.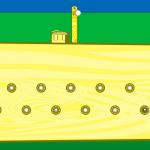 And this week's winner - and the winner of a custom made Captain design inspired by their submarine is...
Nug!
Join me in congratulating Nug, and all the other entrants. Nug's prize will be posted on my Forum page and on Deviant Art when I get it done...with any luck, no later than Friday.
See you Saturday.