Very happy to say we got seven entries this week! Well done all! Sadly, due to a wonky link, I was unable to view EW44's entry, so we are left with six pieces.
First up, Blunt Object's Cheetah Shadow which features a very cool costume design and a great colour combination.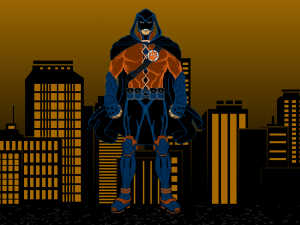 Next is Vampyrist's Flaming Mask; well thought out costume and interpretation of the flaming mask feature.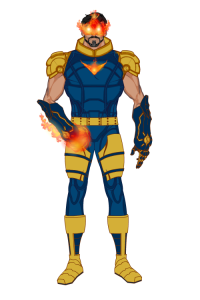 Ruffblade's Diamond Flame is very nicely highlighted and the diamond hand and forearm are standouts. Has a real Golden Age feel.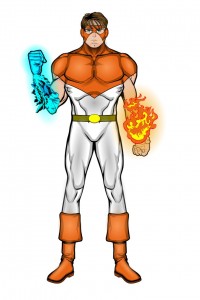 Professor Ice by lordgrimm has a real Silver Age look to it, and the helmet, neck and chest pieces are very cool.
Dreadyacht's The Time Hourglass is wonderfully quirky, and I love the way his look is cobbled together.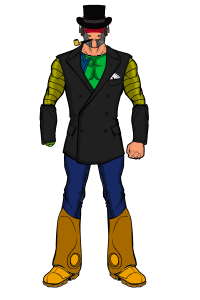 And Herr D's Skeleton Orchid battling a feline onslaught is imaginative, light hearted and the composition is great!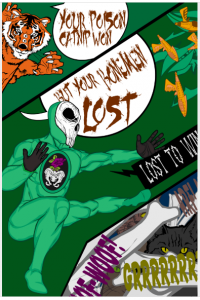 And the winner this week is...
Roughblade for Diamond Flame. There is something about this, perhaps the retro feel of the character, that had me going back for a second and third look. And while the costume itself is quite simple, it is nicely realized and contrasts the work on the "diamond" areas in a very interesting way.
Congrats and well done!
See you Saturday.