Great entries this round, and the delay was due to the fact that I just could not make up my mind.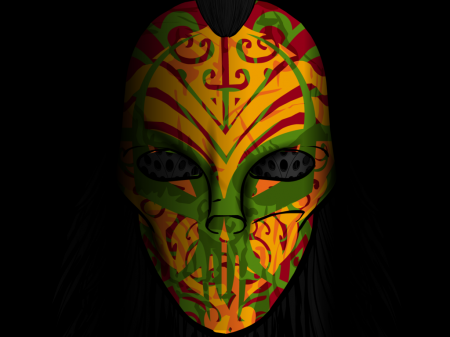 Vectorman-Love the colour combination and the ethnic vibe.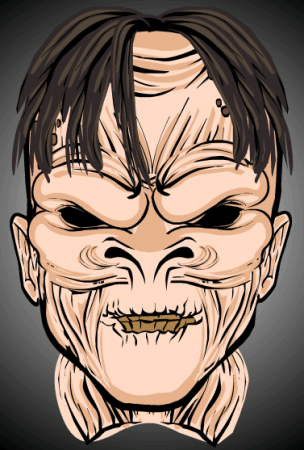 Nug - absolutely creepy - reminds me of a leather death mask.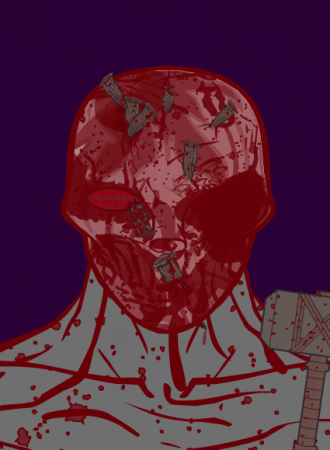 HerrD - bloody wonderful - the spike detail is a nice touch.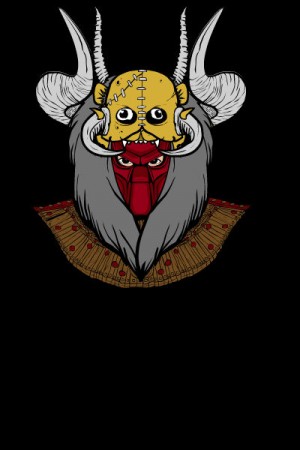 PMD - Well composed - harkens back to a lost civilization - nice job.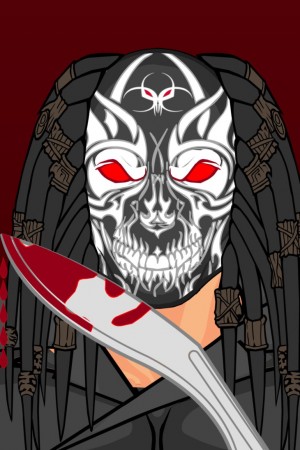 Roguejak - The tribal skull image is very creative and very well done.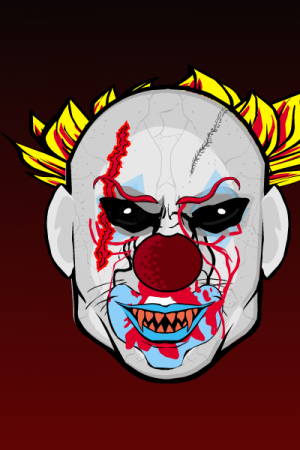 Stinger - killer clowns are so creepy! Reminds me of Pennywise. Good job.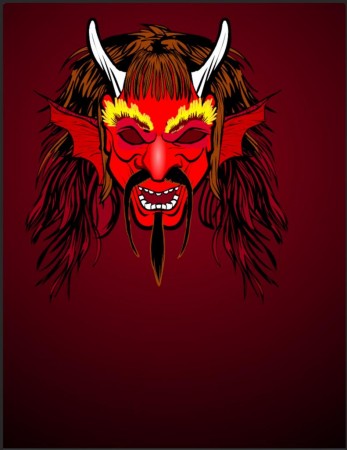 Cliff - always been fascinated by Oni, and this is beautifully done.
So a winner huh?...
This week I have to go with Nug. While I also loved Vectorman's and Cliff's entries, the very idea of coming face to face with Nug's mask is just too scary!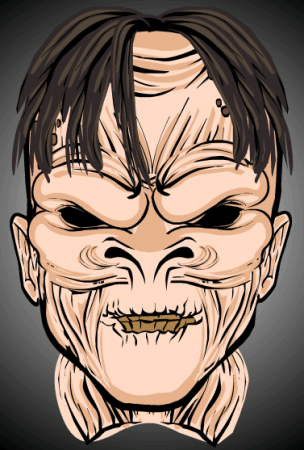 Please join me in congratulating Nug, and thanks to all those who entered.