Last week I asked you to come up with your best replacement dialogue for the following image: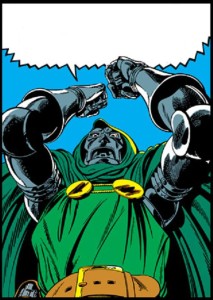 My top 5 entries are:
Isia: "And I would have gotten away with it if it hadn't been for those meddling kids!!"
RobM: "Kneel before Zo… (cough) Doom!"
Calvary_Red: "You dare mock Doom!? KAAAAALLLLDAAAAAAATHHH!!!!!!!!!!!!!!!!!!"
Steve Mckinnon: "WILL THIS STUPID WINTER EVER END???!!!"
Lionheart: "Arhhhh, How on earth is anyone supposed to beat this level of Candy Crush!!!!!!"
AND THE WINNER IS ..........................
RobM: