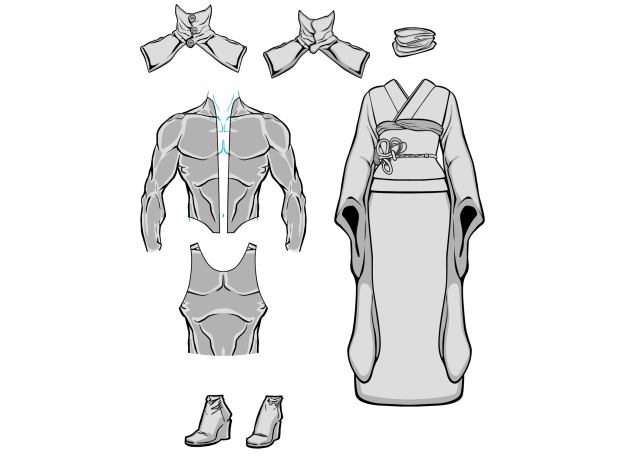 A few new items from the Whiz Bang Factory.
The high collar pieces were requested by headlessgeneral for his Character Design Challenge #55 (Speedster) win.  I threw in the last piece for fun. These can be found in the Neckwear/Standard set.
The women's shoes were requested by ams for another prize whose origin is lost in the mists of time. These can be found in FootRight/Female.
The traditional kimono pieces were inspired by a thread created by Kaylin88100. I placed all of the pieces in Tops/FemaleDresses.
The two tops are some old pieces that can be found in Tops/MaleSpandex.