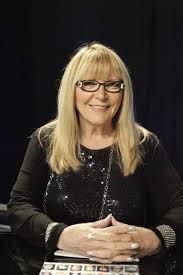 The Incredible Ve Neill.
One of the most renowned Makeup Artists in the motion picture business, Ve Neill has set many standards of excellence in the makeup field. Over the course of her career Neill has won three Academy Awards, two Emmy Awards, four Saturn Awards, a BAFTA Award, Local 706 Best Character Makeup Award and the first Artist to be awarded Hollywood Foreign Press "Makeup Artist of the Year" Awards well as the first Makeup Artist to be honored as Makeup Artist of the Year by MAC Cosmetics
Neill created space travelers for the first "Star Trek" film and for the hit comedy "Galaxy Quest", rock ' n roll vampires for Joel Schumacher's "The Lost Boys" and visions of the Afterlife for Tim Burton's wacky comedy "Beetlejuice." She turned Johnny Depp into "Edward Scissorhands" and "Sweeney Todd" and "Captain Jack Sparrow" , Robin Williams into "Mrs. Doubtfire," Martin Landau into Bela Lugosi for "Ed Wood" and brought to life an onslaught of villains, beauties and super-heroes for Warner Brothers' early "Batman" series.. In 2010 she headed up the Special Makeup FX Dept. for the film "Thor". In the fall of 2010 she swung in to action as the Dept. Head for "The Amazing Spiderman"and has recently had the huge hit, "The Hunger Games" starring Jennifer Lawrence. Currently she is keeping busy on the Spiderman, X-Men, and Hunger Games sequels. She added the title, "Judge" to her resume for the hit reality TV Show "Face Off" on the Syfy channel.
Selected Credits
2015 The Hunger Games: Mockingjay - Part 2 (makeup department head, makeup designer) (pre-production)
2014 The Hunger Games: Mockingjay - Part 1 (makeup department head, makeup designer) (pre-production)
2014 X-Men: Days of Future Past (beauty makeup designer: Jennifer Lawrence) (post-production)
2014 The Amazing Spider-Man 2 (makeup artist: Andrew Garfield / Emma Stone, makeup designer) (post-production)
2013 The Hunger Games: Catching Fire (makeup department head, makeup designer) (post-production)
2012 The Amazing Spider-Man (makeup department head)
2012 The Hunger Games (makeup department head, makeup designer)
2007 Sweeney Todd: The Demon Barber of Fleet Street (hair stylist: Mr. Depp, makeup artist: Mr. Depp)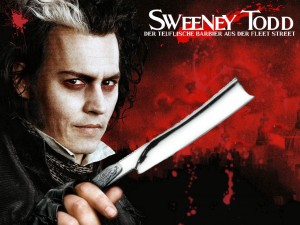 2007 Pirates of the Caribbean: At World's End (makeup department head, makeup effects creator) – Academy Award Nomination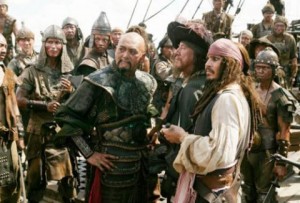 2006 Eragon (makeup artist: Durza, motion rig unit)
2006 Pirates of the Caribbean: Dead Man's Chest (makeup department head, makeup effects creator)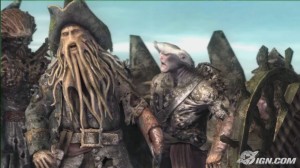 2005 Constantine (makeup department head)
2004 The Chronicles of Riddick (special makeup effects artist)
2003 Pirates of the Caribbean: The Curse of the Black Pearl (makeup department head) – Academy Award Nomination
2002 Austin Powers in Goldmember (makeup artist: Mr. DeVito)
2001 A.I. Artificial Intelligence (key makeup artist)
2000 How the Grinch Stole Christmas (makeup artist)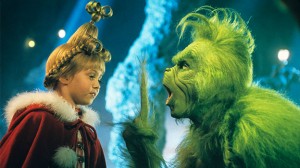 1999 Stigmata (makeup effects supervisor)
1997 Amistad (makeup department head)
1997 Gattaca (makeup supervisor)
1997 Batman & Robin (key makeup artist)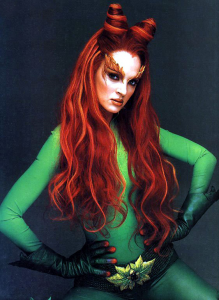 1996 Mars Attacks! (makeup artist: Mr. Nicholson)
1995 Batman Forever (key makeup artist)
1994 Ed Wood (key makeup artist) – Academy Award Winner
1993 Mrs. Doubtfire (key makeup artist) – Academy Award Winner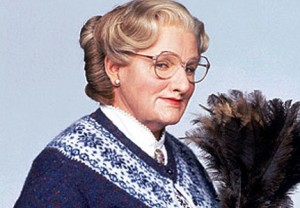 1992 Hoffa (supervising makeup artist) – Academy Award Nomination
1992 Batman Returns (makeup supervisor) – Academy Award Nomination
1991 Hook (makeup artist: Julia Roberts)
1990 Edward Scissorhands (makeup department head) – Academy Award Nomination
1990 Dick Tracy (special character makeup artist)
1988 Beetlejuice (makeup artist) – Academy Award Winner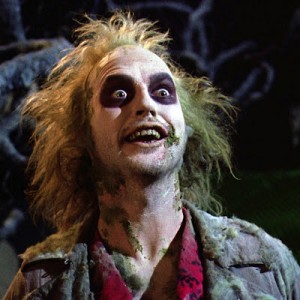 1987 The Lost Boys (makeup artist)