For this week's contest I want you to create a character that personifies an emotion. It can be any emotion you choose, but your character can only exemplify one (unless you're doing ambivalence, in which case.....). No limits on entries this week.
Rules for posts, contests, and challenges that I am hosting: Original characters only, no copyrighted characters, no characters based on copyrighted characters, no characters based on RPG's or other games. The characters must be your own design and not based on any character that might be copyrighted in any way. I have the right to delete any post that I believe crosses this line without warnings. New rule: characters entered for these contests must have been made specifically for these contests (just to make sure no-one accidentally posts something they have entered into another contest previously).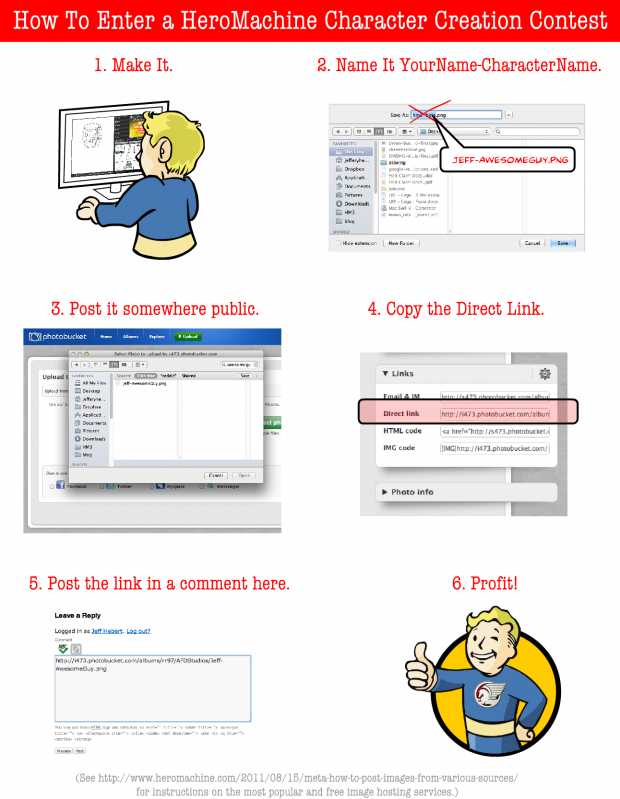 All entries must be in JPG or PNG form (BMPs are too big), posted to a publicly accessible website (like the HeroMachine forums,ImageShack, PhotoBucket, or whatever);
Entries must be made as a comment or comments to this post, containing a link directly to the image and the character name;
Please name your files as [your name]-[character name].[file extension] before you upload it. So DiCicatriz, for instance, would save his "Bayou Belle" character image as DiCicatriz-BayouBelle.png.
Please make the link go directly to the image (like this) and not to a hosting jump page (like this). See this post on how to get the direct link for most sites.