Comic book and superhero fans are a tough bunch. Few characters when brought to life on screen are as closely scrutinized, or widely criticized, as when an iconic comic book character makes the leap to the silver screen.
Let's face it…there have been many disappointments.
As an ardent Bat-fan my life long goal is to slap Joel Schumacher as I repeatedly shout "Nipples? Nipples? Nipples? Ok, so it was actually the designer's idea, but Joel had to approve it…and he did…otherwise no nipples.
But few costume designers have felt the wrath of comic book fans more than Louise Mingenbach.
Her credits include The Usual Suspects, Superman Returns, The Hangover and GI Joe: Retaliation. But in 2000 she enraged scores of X-Men fans when the first of the Bryan Singer series was released.
For decades fans thought they knew what the Xmen looked like. You know, blue, yellow, the mandatory X. But Mingenbach had a much different take on these beloved characters. Blue and yellow was replaced with black leather and the whole team took on a tougher, and some would argue much more adult, look.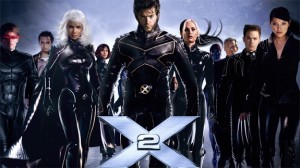 I was one of a dozen or so stitchers hired for this film when it was filming in and around the GTA and Hamilton, Ontario. While I was aware of Xmen, I was at the time not what one would consider a fan, but I knew, or thought I knew, what we were going to be producing. While most of the stitchers just took the sketches and got on with it, another stitcher – Thomas – and I sat kind of dumb founded before getting down to work. Early on in the process we sat down for lunch.
"What are you working on?" he asked.
"Wolverine" I answered. "He looks like a really well dressed biker. What about you?"
"Storm. Kinda dominatrix-ish"
And the rest of the crew was equally dumb-founded. I did not think it was particularly bad...just different...and kind of lifeless.
Recently it was announced that Mingenbach will return to the X fold as costume designer when Singer directs X-Men: Days of Future Past which is slated to open in July 2014. While fans online praised the return of Singer, the return of Mingenbach was greeted with less…lets call it enthusiasm…and Singer knew it.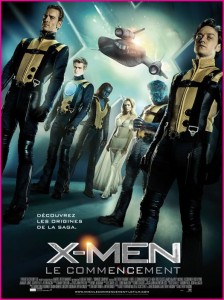 He recently Tweeted: "For those of you wondering… no leather suits."
What are your thoughts? Did she get it right re-imagining these iconic characters? Do you prefer the look of X-Men: First Class? Bat-Nipples?  Which movies got it right? Which got it wrong?
Sound off!