Last Week I asked you to caption the following picture: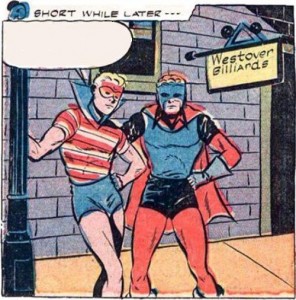 Out of all the entries I got for this contest these are my top five in no particular order.
***************
Skybandit
Depends, sailor…are you a cop?
Guy Diga
I Feel just SUPER!
The Atomic Punk
What's your flavor? Butch or blond?
HammerKnight
"Why would you want Wonder Woman when you can have all this?"
Nate_The_Prate
I don't get it, Robin said we'd get all kinds of babes dressed like this…
***************
All of these are great, however only one can be the ultimate winner and this week that winner is:
HammerKnight!