Many thanks to everyone who entered Character Challenge 102! Speedsters are tough to do since the base body in the program is so static. But once again you all rose to the occasion and produced some outstanding work. My personal favorites are below but I definitely encourage you to check out the original set of entries in the contest comments.
"Zigzag" by AMS (based on a Blue Blazer character). The pose and the lightning trail are obviously cool, but I really like the actual costume.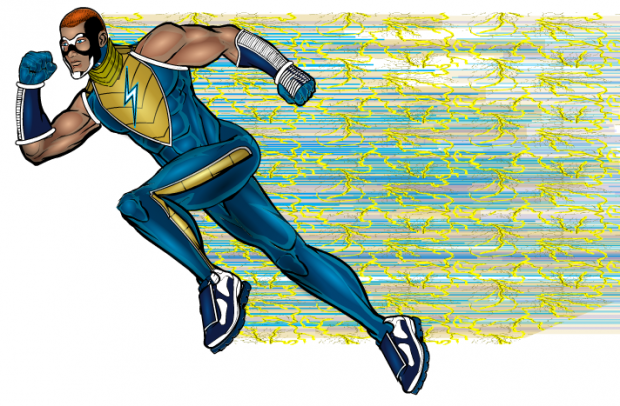 "Trainwreck" by Delirious Al. I love this. It's full of equal measures of whimsy and awesome.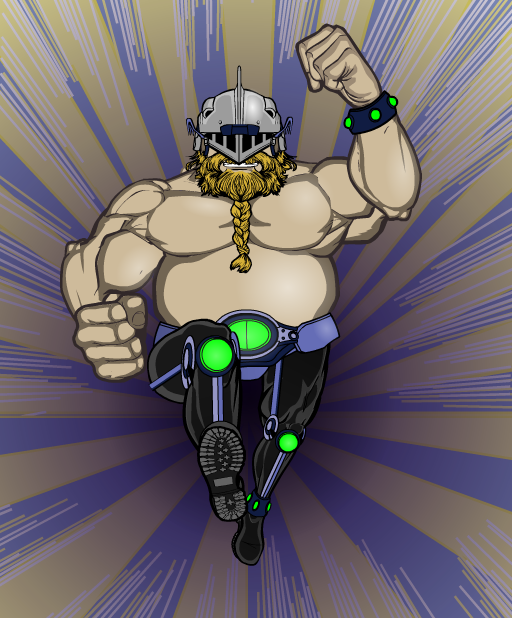 "Dynamo Redesign" by JR19759. I mostly included this one for the neat Matrix-like speed blur on the arms.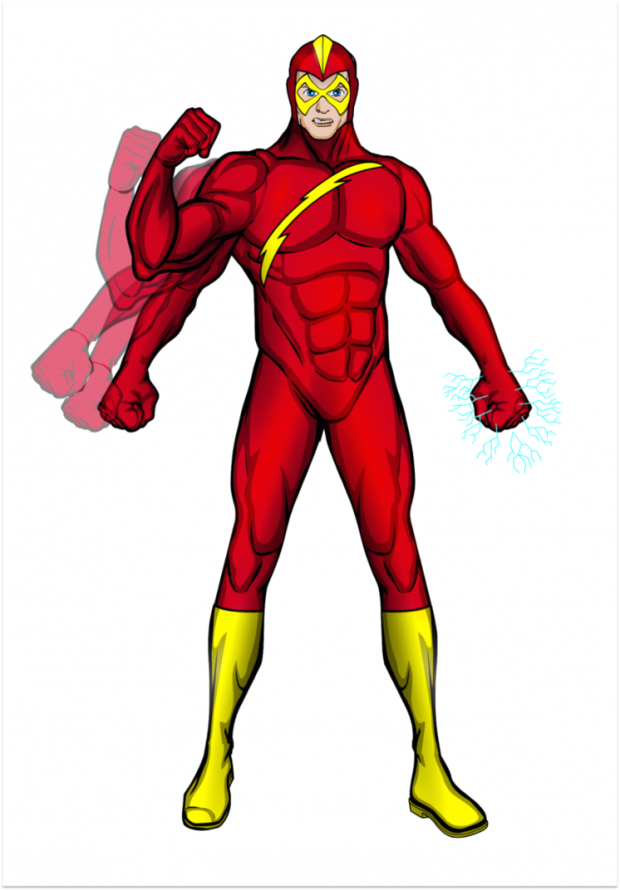 "Kid Wicked" by headlessgeneral. I like the subtle pose that suggest he's just slamming to a stop, but he's ready for action. I can't say the costume design screams "SPEED!" to me but I love the overall illustration.

"Velocipede" by Marquis Samedi. As usual with this genius creator, I'll just let the work speak for itself.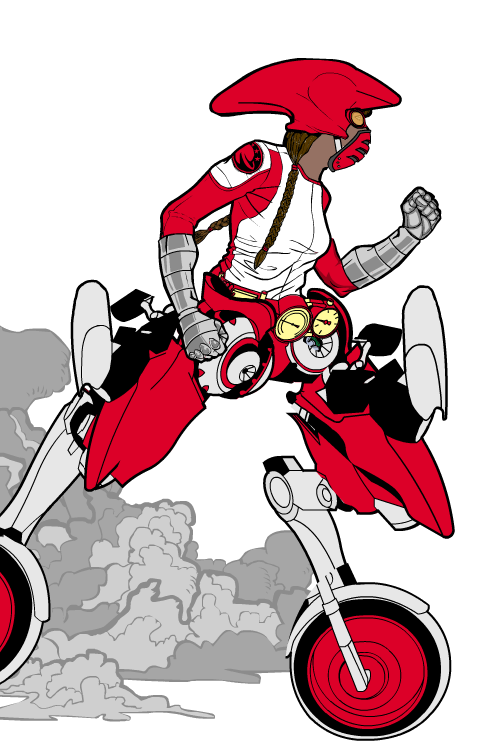 "Thunderkat" by Rancid. I found this a very clever use of an existing Companion. The costuming is spot-on, too.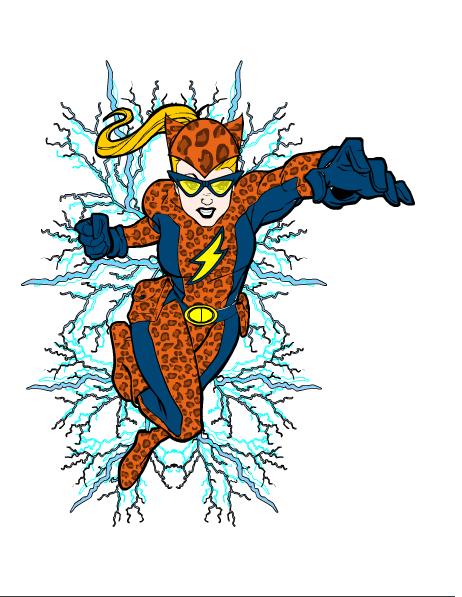 "Satyr" by Chisoph. I just thought this was a pretty, moody illustration.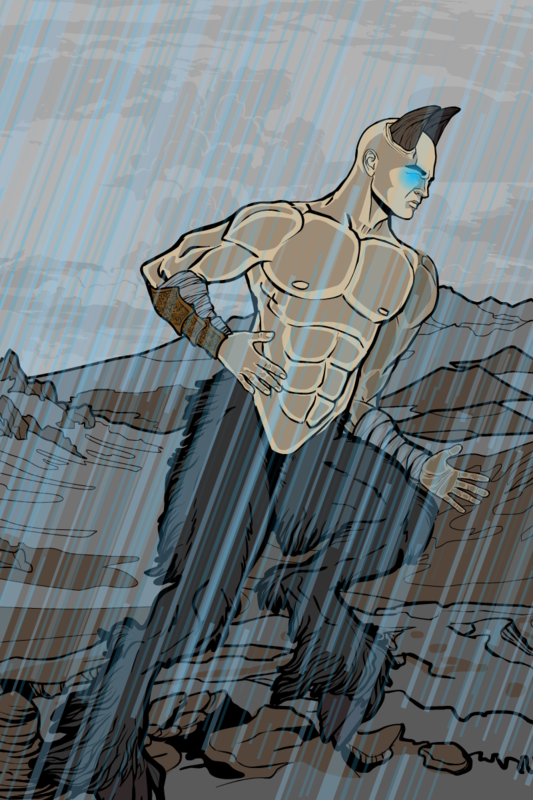 The costume design on Scatman's "Berserker" is what won me over.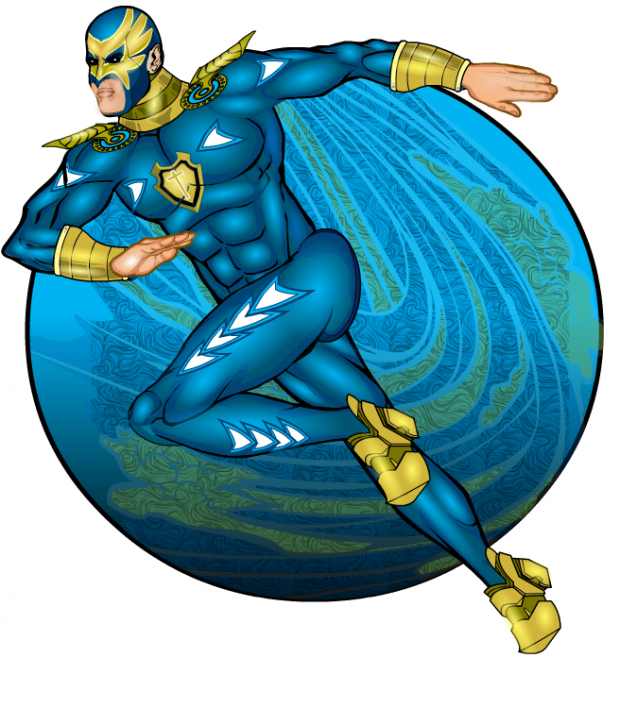 Silverlynx's "Grey Fury" uses line color and overall palette to great effect. This is lovely.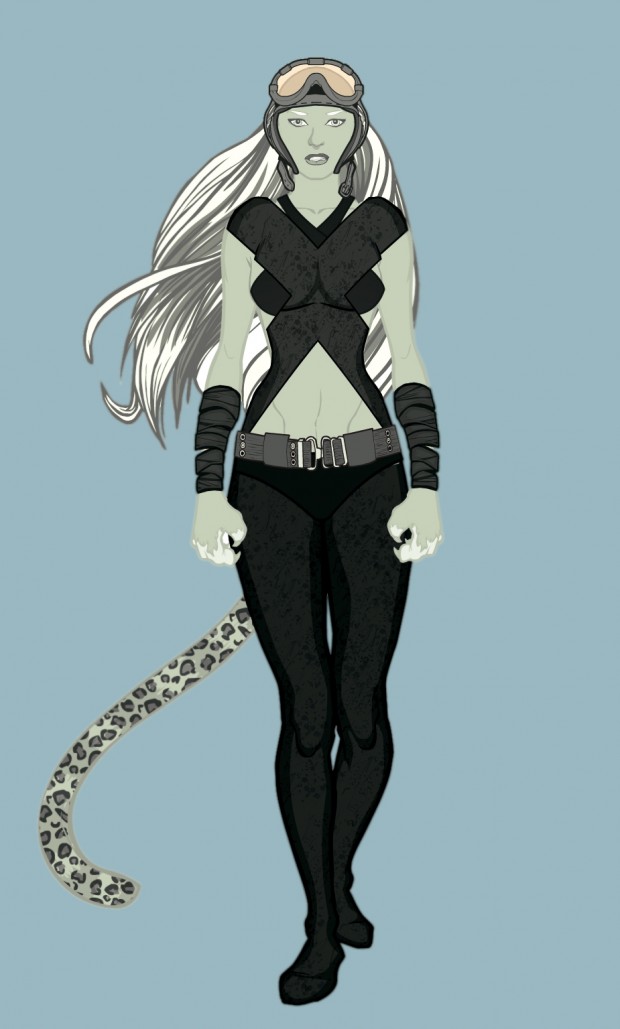 Those are all super, but my personal overall favorite this time out is Delirious Al's "Trainwreck". It has personality, it sells the concept of speedster well, and it's a great drawing.
Thanks again for participating, everyone!