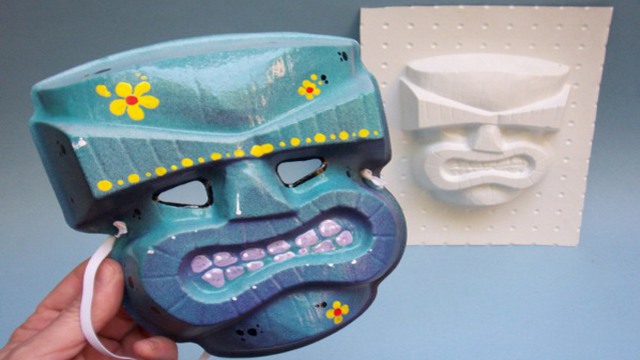 With Halloween in the U.S. fast approaching, I wanted to share this awesome article from Lifehacker about making your own custom vacuum molded masks. It sounds like so much fun! But since I can't code that into HeroMachine, instead I'll challenge you to create your own Halloween mask in the program. To be clear, I just want the mask, nothing else -- no bodies or backgrounds, no elaborate full costume. All I want is an image of a mask you might find in a store that someone would wear to a Halloween party.
You only get one entry -- that's right, just one! So make it your best. Most of the other rules are the same as for a regular challenge, but instead of a whole week I'll announce my favorites some time tomorrow. Here's how to make an entry: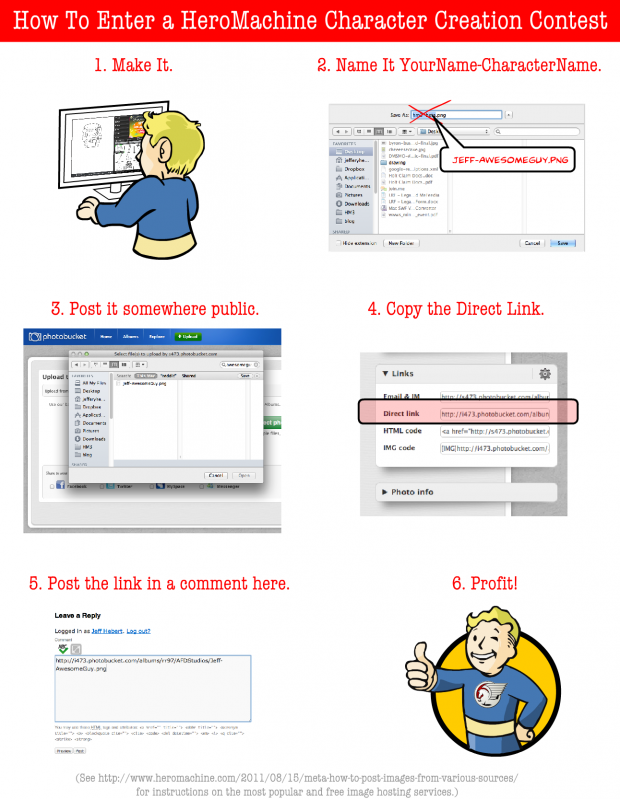 (Click to embiggen.)
I'll pick one entry as my personal favorite, which will get to be featured in the side bar to the right for ultimate glory! As a bonus you're allowed to say you won the Internet for a few days.
Good luck!