Thanks to everyone who was willing to take a swing at the new items for our last Pop Quiz. Without further ado (and with thanks to the free Wi-Fi at the Denver Airport), here they are:
These were all great! I was surprised and impressed by the creative uses you all found for the new items, especially the shotgun front. In no particular order, my personal favorites out of a very strong bunch are Albannach, Atomic Punk, Calvary Red ... oh hell, they're ALL good! So if you entered, consider yourself a winner!
But since I have tasked myself with the burden of picking just one as my personal overall favorite, I'm going to go with ... Watson Bradshaw!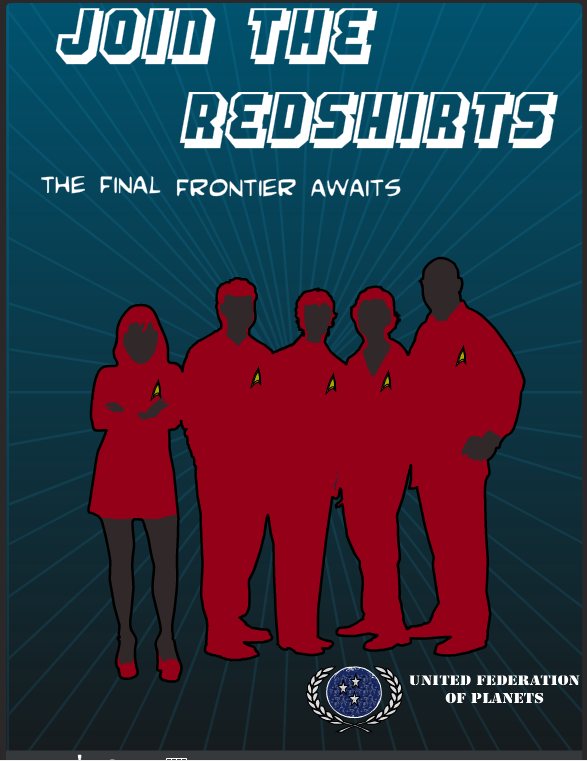 It was close between that one and Melmo44, but the true meaning of "Final Frontier" when applied to Redshirts was too juicy to pass up.
Thanks again to everyone for having some fun with us this weekend!