Many thanks to the folks who entered yesterday's Pop Quiz! Since we had a relatively small pool, here they all are:
Man, these are all so good! All of the usual suspects hit it out of the park, from Lime and Kytana to djuby and Atomic Punk and ... well hell, EVERYONE did amazing work this time around, seriously. I really hesitate to pick just one. But, that's how the game is played, I suppose, so just going with my own personal knee-jerk response, I'm going to pick Scatman as my personal favorite: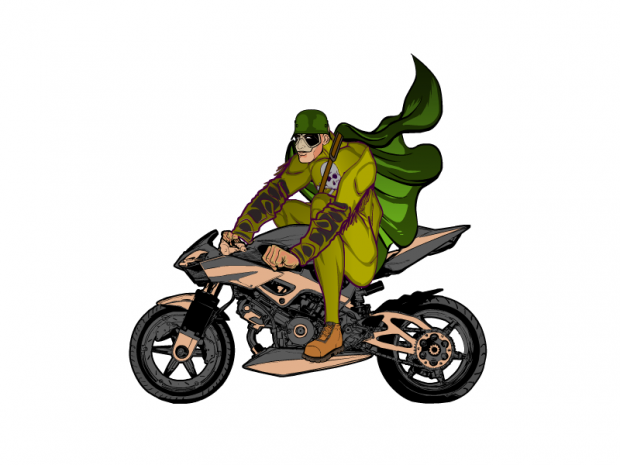 Mostly because besides being a nice, tight illustration, it gave me a chuckle. And I kind of needed a chuckle today.
But honestly, there were twenty others just as good that I could have gone with, you all completely outdid yourselves. Thank you so much for sharing your creativity with us!
And since I shouldn't have to be the only one to agonize over a hard decision today, please speak up in the comments and let us know which one YOU would choose as your personal favorite, or any others that you care to remark on.