Many thanks to everyone who participated in Pop Quiz 8, from our first-timers (welcome!) to old friends returning after a long absence (hi Solander!).
Since everyone only gets one entry with these single-day affairs, I like to show them all. So without further ado, your entries!
I particularly wanted to pull out Myro's entry, which made me laugh right out loud.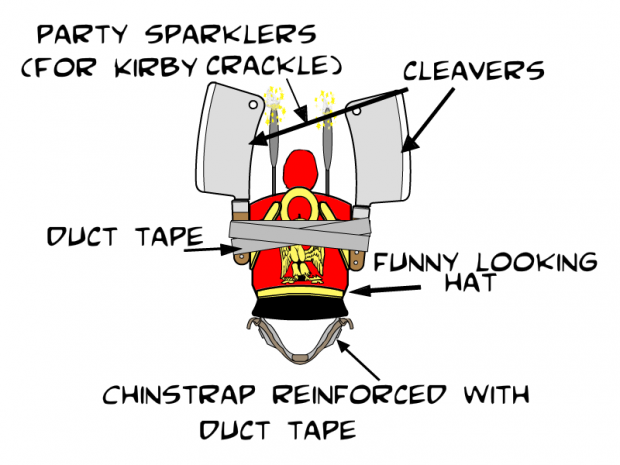 As you can see, picking a winner has not been easy. After a lot of wailing and gnashing of the teeth, out of a set of seven Finalists (dblade, demonhunter, Jeremy Thurlow, LoneWolf6155, Mad Doctor, MLS, and Trekkie), I came down to two:
I really liked MLS' entry, but something about having the entire bird head above the human's eyes unsettled me. At least I think that's what was holding me back. But I loved the "Battle of the Planets" throwback look.
Regardless, I finally decided to go with Mad Doctor. Congratulations! I liked the vaguely menacing feel to it and the nice use of color. I probably would have chosen a more steamy looking item for the steam but even with that, I thought it was super. And I am not even a fan of steampunk generally.
Many thanks to all of you who shared your creativity, I really appreciate it!