Get ready for your pop quiz, kids! In honor of the big Christian holiday tomorrow, your one-day quick-fire challenge is: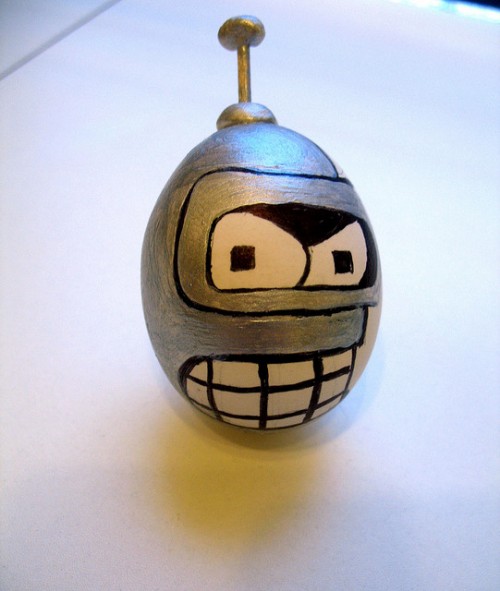 Make an awesome Easter egg in HM3!
To make this easier, I've just added two new items to Background-Shapes, one a big egg-shaped hole and one an actual egg shape. So you can put together whatever image you like, load the egg-hole on top of it, and Bob's your uncle!
You only get one entry -- that's right, just one! So make it your best.
Most of the other rules are the same as for a regular contest, but instead of a whole week I'll announce the winner either tonight or first thing in the morning.
All entries must be in JPG or PNG form (BMPs are too big), posted to a publicly accessible website (like ImageShack, PhotoBucket, the UGO Forums, whatever);
Entries must be made as a comment or comments to this post, containing a link directly to the image and the character name;
Please name your files as [your name]-[character name].[file extension]. So DiCicatriz, for instance, would save his "Bayou Belle" character image as DiCicatriz-BayouBelle.png.
Good luck!