Apologies once again for being so late with the winners of Caption Contest 118, but here they are at last!
Dr. Shrinker: That's fine, now we'll just sneak you into Ol' McDonald's farm!
Frankie: "Easy there, boy. You haven't seen a bear around these parts, have you?"
Frankie: "That's not what I had expected to find out about what bears do in the woods."
McKnight57: The last thing I ate actually sound like this: Moo…moo!
Skybandit: Good disguise, Tonto, but you need to work on your accent!
Whit: Stan! Kyle! I've found me a man-bear-dog!
Kaito94: "Lassie? You in there?"
Whit: Um, oink, oink? I'm not sure I understand the rules of this game…
Jack Frost: "…sit?"
There were a lot of "who let the dogs out" sorts of entries, but I just felt like it was too obvious. I'm weird about my comedy.
I liked all of those Finalists very much, but being only able to pick one, I had to go with ... Frankie!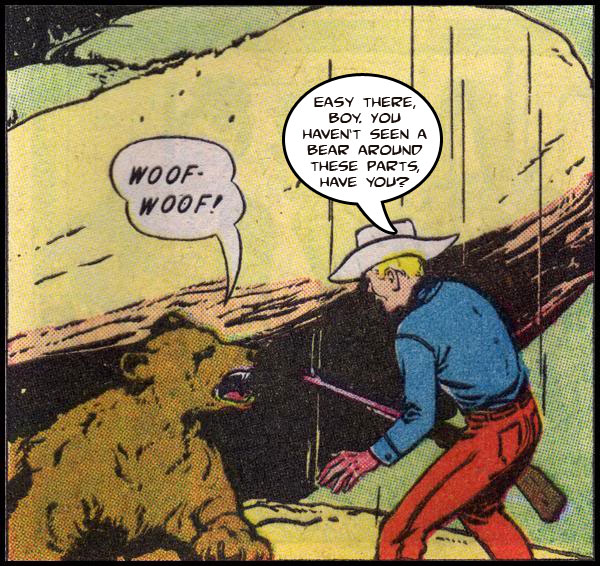 Congratulations, Frankie!